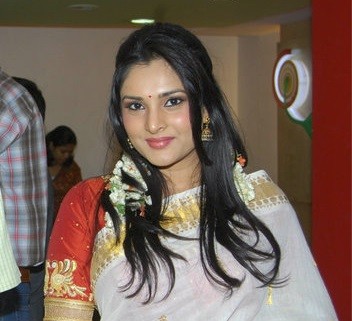 The ruling Congress party swept the Karnataka by-poll on Saturday by defeating their rival Janata Dal Secular (JDS) in both the constituencies - Mandya and Bangalore Rural - by huge margins.
Popular south Indian actress Ramya, who made her debut in politics through Congress ticket, won the Mandya Lok Sabha seat by defeating her rival C S Puttaraju of JDS by 50,000 votes. In another shocking result, DK Suresh of Congress defeated former Chief Minister HD Kumaraswamy's wife Anitha by 1 lakh votes in Bangalore Rural constituency, according to CNN IBN.
Both the Mandya and Bangalore Rural seats were held by JDS till the 21 August by-elections dethroned them.
JDS President HD Kumaraswamy resigned as the MP of Bangalore rural while N Cheluvarayasamy, Leader of Opposition in the Legislative Assembly and MP of Mandya, also resigned on 11 May citing his responsibilities in the state.
"As I don't have a role to play in New Delhi and my presence is needed in Karnataka, I am resigning the Lok Sabha seat. Mr. Cheluvarayaswamy will also follow me," he had said in a press conference.
The by-polls were called following their resignation but it has turned into a blessing for the Congress which was recently voted to power in the state. The victory of the Lok Sabha by-polls has no doubt fortified the position of the recently elected Chief Minister of the Karnataka, R Siddaramaiah of Congress.
The by-polls defeat is a huge setback to the Bharatiya Janata Party (BJP) too, as it supported JDS in the polls. The results have thrown a bad light on the party as the general elections are not even ten months away.