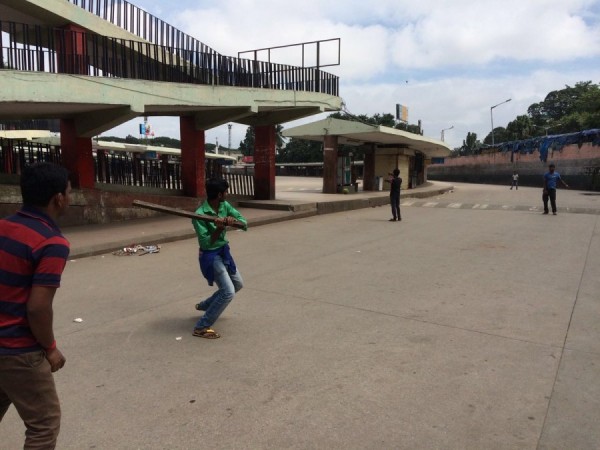 The Karnataka bus strike was called off on Wednesday after the government announced a 12.5 percent wage hike.
On Wednesday, which was the third day of the strike in Karnataka schools and colleges ad remained shut. Office-goers faced the most trouble as private buses, maxi cabs and vans pressed into service, to make up for the missing 23,000 buses, were insufficient to cart lakhs of daily commuters.
Over a lakh employees belonging to the unions of the four corporations (KSRTC, NWRTC, NERTC and BMTC) continued with the indefinite strike as their demand for 30-35 percent wage hike remained unheard by the state government. The state government has offered a 10 percent hike so far.
Meanwhile, CM Siddaramaiah's position could be in trouble if he fails to solve this logjam, a senior Congress leader and former Union minister B Janardhana Poojary was quoted as saying by the Bangalore Mirror. He warned the chief minister that if he fails to come to an understanding with the four unions and end the strike, he could be replaced with senior Congress leaders Oscar Fernandes, Mallikarjun Kharge, Motamma or G Parameshwara.
"Siddaramaiah has not taken the issue seriously even when thousands of workers are on indefinite strike. It is a huge loss to the state exchequer and people. People have chosen Congress in the state expecting better governance. However, people are now desperate and have lost confidence in the CM. He does not listen to anybody and he has no concern towards the people. The state has given two able labour ministers - Fernandes and Kharge - to the nation," he said
Union leaders expressed their anger over the chief minister not taking them seriously by sending Transport Minister Rama Linga Reddy. They had expected that the chief minister would hold a meeting with the union.
"Unless the government displays concern towards the staff of corporations, we will not withdraw the protest," said a union leader.
Karnataka BJP President BS Yeddyurappa had said that this government makes everything a "matter of prestige" and "approaches the problem with ego."
"I urge the government to go to the negotiating table with an open and positive frame of mind," he had said.
The chief minister responded to the BJP leader's remarks saying, "It (wage hike) is not a prestige issue for us nor we are adamant about our offer. Though the cabinet meeting decided to give 8 percent hike, we have offered to give 10 percent keeping in view the finances of the corporations and the exchequer. The unions are not agreeing even for this (10 percent)."