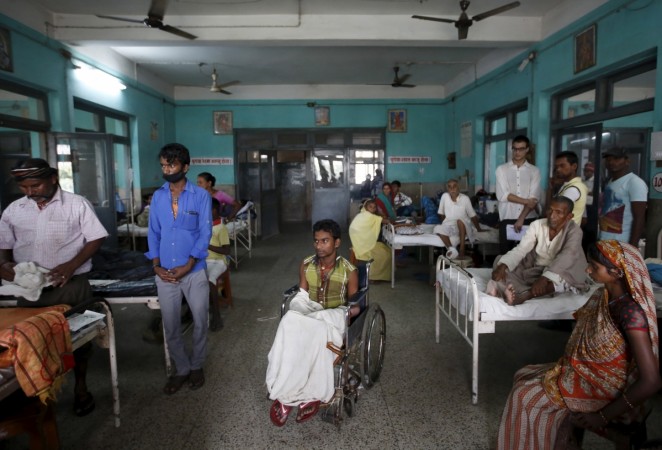 Karnataka is set to become the first state in India to offer free treatment to accident victims for the first 48 hours under the Mukhayamantri Santawana Harish Yojna Scheme .The scheme has been named after Harish Nanjappa, who donated his eyes moments before his death in an accident in Nelamangala, Bengaluru, last month.
"Chief Minister, Siddaramaiah would be launching the scheme today. We are the first state in India to offer the cashless treatment for accident victims in the first 48 hours. The scheme will cover expenses up to Rs 25,000," Leela Sampagy, joint director, Information, Karnataka Health Department, told International Business Times India.
"The new scheme would provide assistance to victims of road accidents across the states irrespective of their financial status or nationality," the Press Trust of India quoted State Health Minister UT Khader as saying.
He also explained that the public doesn't pay attention to or help accident victims as they fear hassles with the police and do not want to spend money at the hospital.
The state government has already sanctioned Rs 10 crore for the scheme and the chief minister has agreed to set apart an additional Rs 75 crore in the budget for the purpose, Khader added.
The Karnataka health department will also install a software covering hospital registration, patient registration, claims submission and packages for proper implementation of the scheme.
The victim will get treatment from 25 packages and ancillary medical attention recommended by an expert committee. The packages include treatment for simple injuries, complicated facial injuries, fractures, head injuries, blood transfusion and burns. Hospitals that are part of the new scheme will be categorised as Level 1, 2 and 3 trauma centres based on the facilities available. Level 3 hospitals will be granted the status of major trauma centres, The Times of India reports.
The Health department will also set up emergency toll free helplines for accident victims.
[1 lakh = 100,000 | 1 crore = 10 million | 100 crore = 1 billion]