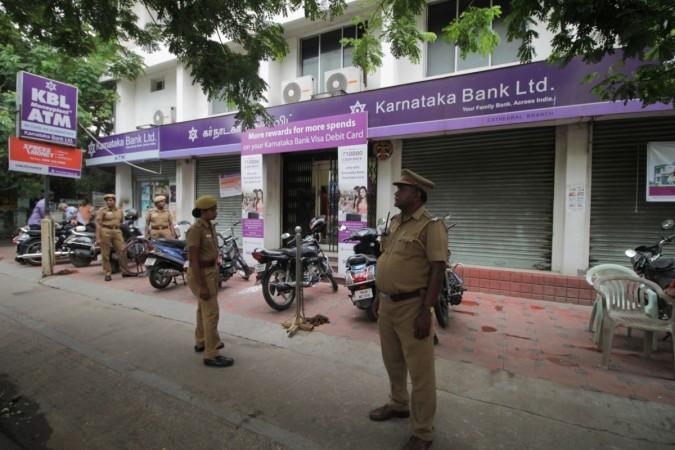 Private sector lender, Karnataka Bank Limited is the latest banking institution in the country to disclose a bank fraud after Punjab National Bank (PNB) scam and a list of other bank frauds like Canara Bank case, Archana Bhargava involved United Bank of India fraud.
The south-based Karnataka Bank has reported a fraud worth Rs 86.47 crore in loans extended to Gitanjali Gems Limited on Wednesday (March 28).
"Today the bank has reported a fraud to Reserve bank of India (RBI) amounting to Rs 86.47 crore in the fund based working capital facilities extended to Gitanjali Gems Limited on account of non-realization of exports bills and diversion of funds", the bank said in a BSE filing late on Wednesday.
"However, the bank does not have any LOU exposure in the aforesaid company. The said working capital facilities were extended by the bank under the consortium arrangement and necessary provisions will be made as per the extant RBI guidelines" the statement added.
Karnataka Bank becomes the latest bank exposed to a wider loan fraud involving Gitanjali Gems and owner Mehul Choksi.
Gitanjali Gems network has been under the scanner in connection to the alleged involvement of the promoter Mehul Choksi in the mega banking scam, the promoter of Gitanjali jewelry chain and his nephew diamond billionaire Nirav Modi is the main accused in the Rs 13,540-crore PNB fraud case. An arrest warrant for Choksi has been issued in connection with the alleged PNB fraud case.
The number of bank fraud cases has been increased after the RBI directed banks to file complaints against erring companies.
Earlier in February investigative agencies including Enforcement Directorate, the Crime Bureau of Investigation and the anti-fraud agency SFIO (Serious Fraud Investigation Office) are reportedly found that 31-bank consortium sanctioned working capital facility loans worth of Rs 5,280 crore to the Gitanjali Group, which has not been repaid till now.