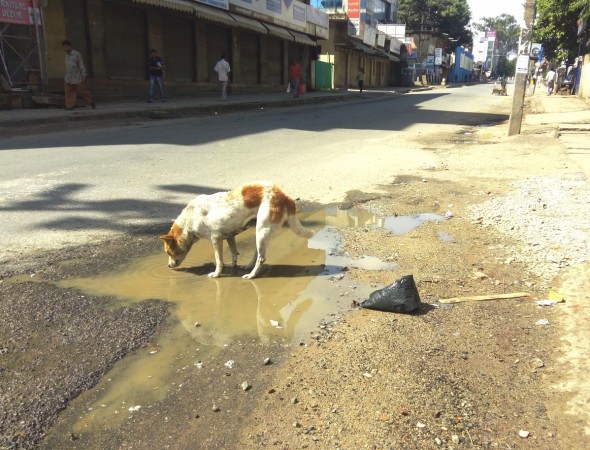 Karnataka saw a near-full bandh on Saturday, July 30, after the Kannada Chaluvali Vatal Paksha, led by Vatal Nagaraj, called for it over the verdict given by the Mahadayi Water Disputes Tribunal in the case of the state and Goa sharing water from the Mahadayi river.
Here is everything you need to know about the row, and why most of Karnataka came to a virtual standstill on Saturday:
Mahadayi is a river that flows from Karnataka to Goa and empties its waters into the Arabian Sea. It is known as Mahadayi in Karnataka and Mandovi in Goa.
The river is a boon for many people — especially farmers — in the northern part of Karnataka.
It is for their benefit primarily that the Karnataka government wants to interlink two tributaries of Mahadayi — called Kalasa and Banduri — by building canals.
The initiative, called the Kalasa-Banduri Nala Project, is primarily aimed at improving supply of drinking water to the otherwise water-stressed North Karnataka, and more specifically, the cities of Hubballi and Dharwad and the districts of Gadag and Belagavi.
To that end, the Karnataka government wants to divert 7.56 thousand million cubic feet (tmcft) of water from the Mahadayi river.
The project has already started, but is stalled because Goa has objected to it, citing reasons such as that the project is in the ecologically sensitive Western Ghats region, and that its implementation could adversely affect the local ecology.
The matter was brought before the Mahadayi Water Disputes Tribunal, which in its interim order has rejected the Karnataka government's petition to divert the 7.56 tmcft of water for the project.
The bandh on Saturday was against this order.
The dispute may have a political angle to it as well. Many have pointed out that while Karnataka is ruled by the Congress, which has come to power by defeating the BJP, Goa is ruled by the BJP, which came to power by defeating the Congress.