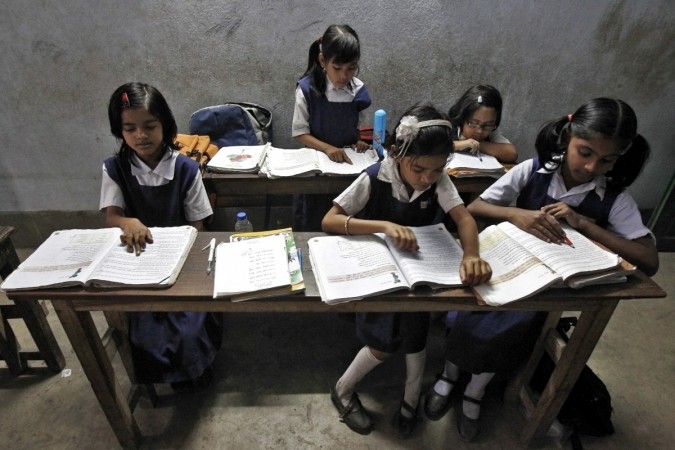 The Supreme Court order on Cauvery water dispute has disrupted normal life yet again in Karnataka with a state-wide protest and strike called by various organisations.
Although reports of stray incidents of violence gradually pouring in are alarming, school and college kids are evidently thrilled as the bandh also translates into a holiday.
However, this joy maybe short lived. Since schools were forced to remain shut for more than six days on various occasions this academic year, the managements of some private schools have decided to cancel the week-long Christmas vacation.
The protests that resulted in schools being shut included three days of strike by KSRTC and BMTC employees and agitations on the Mahadayi and Cauvery river issues. Today's bandh comes after the all-India bandh just last week on Sept. 2.
Taking cognizance of these holidays adversely affecting the academic year, a private school in Bengaluru South has sent messages to parents stating that in order to compensate for all the lost days, the school will function during the Christmas vacation. Though Dec. 25 will be a holiday, there won't be a week-long vacation for Christmas.
Some schools, however, are taking proactive steps to ensure that the students get holidays. "We have worked on many Saturdays to compensate for the bandhs. We might give a week-long vacation to our students. Many parents might have planned vacations. We do not want to disappoint them," a management representative of a private school in Thyagarajanagar told the New Indian Express.
"We had asked schools to work on the two previous Saturdays. Now, to compensate for Friday, schools will be working on September 10.If there are any further bandhs in the city, we will be forced to cut Dasara holidays by 3-5 days. Only Christian institutions give long vacations for Christmas. Other private schools give only two days. So we don't have the scope of cutting down Christmas vacation." Shashi Kumar, president, Private Schools' Association, said.
A parent, whose daughter studies in Gopalan International School, said, "We have planned a three-day vacation to Pondicherry. If the management decides to cut short the vacation, our plans won't work out."