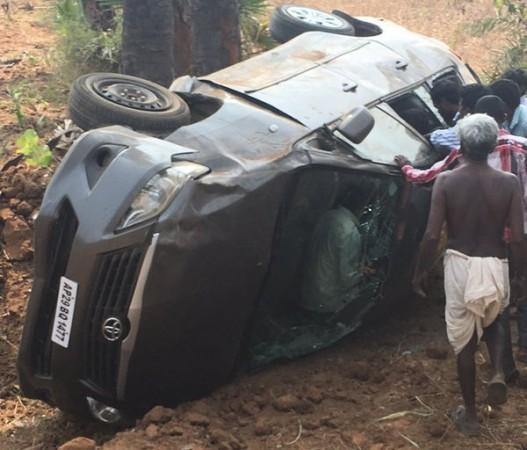 Four people, along with the car in which they were travelling, was washed away in a canal in Karnataka's Bagalkot district, police said on Wednesday.
Five people were travelling in the car when the incident took place late on Tuesday. Four of them were washed away while one person jumped out and swam safely to the shore, Bagalkot Deputy Superintendent of Police BM Lakshmi Prasad told IANS over phone.
The canal was overflowing due to heavy rains on Tuesday. Badami, the site of the tragedy, is 30 km from Bagakot and 410 km from Bengaluru.
The dead were identified as HB Shirahumpi, 55, YB Hadapad, 45, AS Satanavar, 40, and RV Gurappanavar, 55.