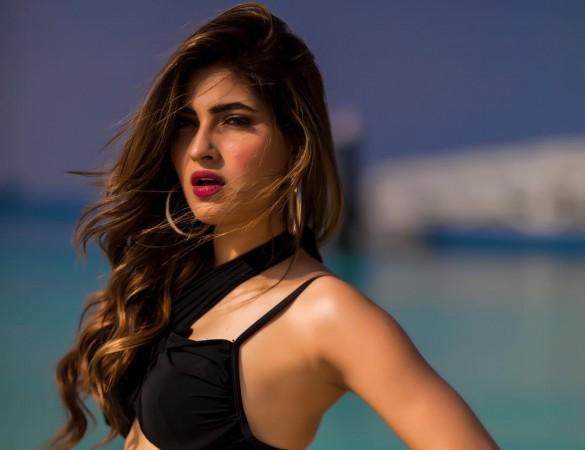 Actress Karishma Sharma, who emerged as one of the bold actresses in the industry in Ekta Kapoor's erotic web series Ragini MMS Returns, is coming back to entertain audience in yet another ALTBalaji's upcoming web series Hum.
Hum is the story of three sisters who dote on each other. Though hailing from the same background, their desires and aspirations are completely different. Devina (Ridhima Pandit) (20) is a romantic, Isha (Karishma Sharma) (18) is materialistic while Sakshi (Payal Bhojwani) (13) is ambitious.
At their uncle Vikram's (Satyajeet Sharma) 40th birthday party, the girls also come across the charming and irresistible Rahul (Kushal Tandon) (28). Professionally Vikram's heir-apparent, Rahul is a casanova with a golden heart. Devina is enamoured by his goodness and Isha, by his good looks and status. Both the girls fall in love with Rahul. The lives of the three girls go through the upheavals that their desires have thrust upon them.
In a candid conversation with International Business Times India, Karishma spoke at length about her journey in the industry, her association with Ekta Kapoor, her upcoming film Hotel Milan and getting typecast in bold and glamorous roles.
From modelling to TV to web series to movies, how does it feel to achieve so much in such a short span of time in your career?
It actually feels really good because I'm just 24 and there are so many people out there who are struggling. I think I have been so lucky but one person who has a big hand in it is Ekta (Kapoor) mam because it all started with her as I did small roles in Pavitra Rishta and Yeh Hai Mohabbatein. And believing me for Ragini was a very big thing and then again giving me an opportunity to play this role in Hum. It was equally tough as the show was on me and there was a lot of responsibility. And this show (Hum), the character is so deep and with so many layers. I just feel very creative and lucky that I'm doing so much work like Comedy Circus, another film with Kunal Roy Kapur which is releasing in September and I also did a Gajendra Verma's single Tera Ghata which has also become quite popular. So I just want to keep working and doing new things and achieve more in life.
After Pavitra Rishta, Ragini MMS Returns and now Hum, it looks like you have become one of Ekta Kapoor's favourite actors.
I don't know if I have become her favourite but I would love to be there because she's the queen of Bollywood and she has made me who I am today. Karishma Sharma is because of Ekta Kapoor. You know there are lot of people and there is lot of work in our entertainment industry but to believe in someone is really a big thing. She giving me Ragini was something that she believed in me that yaar ye ladki kar sakti hai (this girl can do it). So it is most important that I thank her and God that all this is happening to me.
You emerged as one of the bold actresses with Ragini MMS Returns. Do you think you are getting typecast in bold and glamouruous roles.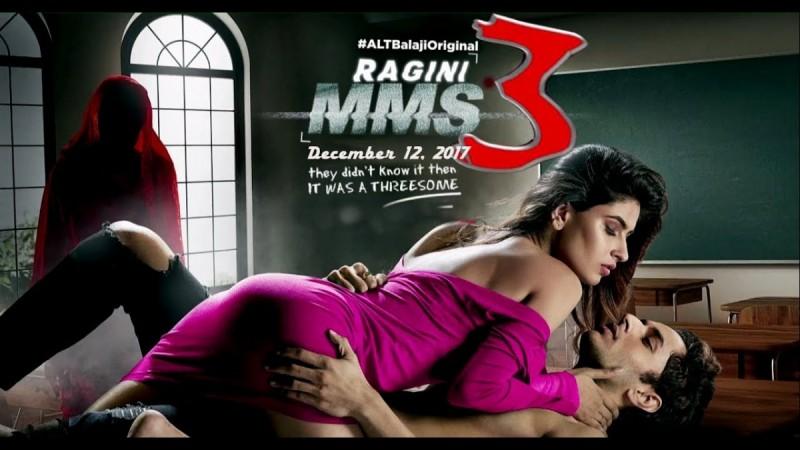 Maybe but I don't know and I don't think it will change because I'm doing a film in which I have done some bold scenes. And I can't really stop because if I am getting work and good characters to play I won't worry about getting typecast. For me, I am very happy doing my work and getting back-to-back roles. And I also want to grow as an actor and do different things and I'm sure I will do it in future.
After appearing in a supporting role in Pyaar Ka Punchnama 2, you will finally be seen playing a lead role in Hotel Milan.
I think being a part of Pyaar Ka Punchnama 2 was also a great experience. I learned a lot from the actors and in Hotel Milan, the character I play is based in Patna. So my dialect is like that. She is a very small town girl but again, she is fun and cute. And I liked this role because I have stayed in Patna for four years in the past. And the storyline is also very exciting as it is based on the Anti-Romeo Squad that was placed in UP. The trailer will soon release and I'm sure you will like it. And there will be a lot of controversies after that. So let's see what happens next.
Since anti-Romeo is a controversial subject, do you fear facing backlash from the ruling government or censor board.
Yeah, but I'm not scared of the controversy. It's a part and parcel of what you do. I mean, with Ragini MMS Returns, the bold thing came and I am not ashamed of doing that. It takes a lot of courage to do bold scenes and they have been done gracefully. So, if now again controversy happens with Hotel Milan, it won't surprise me. After Ragini, people were telling me that you have a lot of bold scenes but it was just a part of it. You know, we watch so many foreign series like Games of Thrones and on Netflix and we appreciate their efforts. And sex scenes are just very normal in life. I don't know why it becomes a big deal. For me, its a character, you are playing someone else's life and being somebody.
Will it just scratch the surface of the subject or will it dig deep into the matter.
It's a very light hearted rom-com. We have only shown what has happened and how me and Kunal become best friends and do things around it. It's not entirely political but there is a message in it which we want to give it to the audience.
Tells us about her off-screen chemistry with Kushal and Ridhima.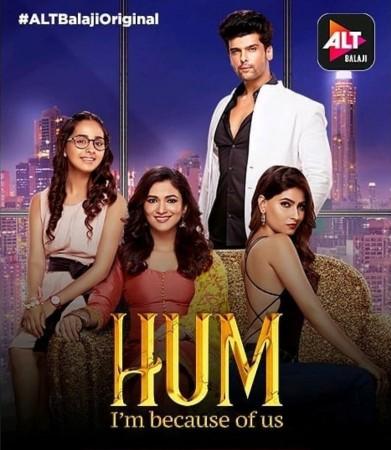 It was all fun like you know you do shows where we make good friends and you feel that they are going to be there for lifetime. And there are some people with whom you don't even talk to while working on a project. I have done a lot of projects and I am not even touch with most of the people. But Hum is one of the shows where me, Kushal and Ridhima used to talk daily even after the shoot got over. So I have made these friends which are going to stay forever.
You wanted to be a singer but then you chose to be an actor. Tell us about the story behind it.
I still love singing because I used to sing in competition. I did classical singing for three years. I tried but then acting happened and honestly it happened before I could give a chance to singing. And whatever happens it happens for the best because now I have come to a point in life where I could give singing a try. Maybe in future make my own music video and lend my voice to it. I am planning to do that and then there's nothing like it. That would be like my dream come true.
If you get a chance to sing, would you be nervous or confident.
I don't think I'll be nervous or overly confident. I am not a trained or a classical singer but singing is something which comes very naturally to me. I'm little shy about it because I don't do it often but it's like you know when you keep singing, jamming with your friends over a guitar session. And I have just learned to play piano. And it is more like a hobby something that you makes you feel relax from your hectic schedule because as an actor you are doing a lot of things like crying and laughing then anger and anxiety. So I think music is one thing that takes me back to which I am. So music and singing is my stress buster thing.
You have been a die hard Shah Rukh Khan fan since childhood. Did you ever attempt to meet him when you were a kid?
I was born in Mumbai but after a point I shifted to Delhi and then I was in Patna, Bihar. I didn't know anything about the film industry. I was very naive. When I watched Kuch Kuch Hota Hai, my hair was long at that time and just because I wanted to look like Kajol, I myself cut my hair short. I didn't eat food for two days because Shah Rukh Khan died in Kal Ho Naa Ho. I had all the drama for SRK but I never attempt to meet him. But when I came to Mumbai, I had this feeling like I decided I will share screen with him someday and I will for sure.
Now that you know how the film industry works, what would you like to tell aspiring actors who want to keep getting work like you.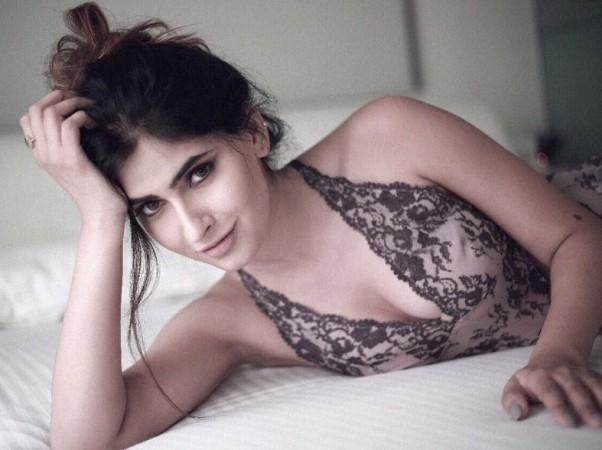 If you want to become an actor, first of all, you have to believe in yourself. There are lot of people who are not sure about what they want to do unlike my character Isha who is sure about what she wants to do. You have to believe in your dreams and work hard for it. That's what I did. I wanted to be a big actress. I have always dreamt about it. No work is small. I really had a small role in Pyaar Ka Punchnama 2 but for me it was a stepping stone. I really learned something out of it. I was working as assistant director on D-Day with Nikhil Advani. It was a small job that I did in the film industry but if it can make you learn something, please do it, because everything you do is a learning process and a stepping stone to success.
A lot of times young actors give up their dreams when they meet wrong people and wrong things happen.
There are no good and bad people as such. There are people who always say good and bad things about you. You need to have a good presence of mind as an actor and you need to be good at your work. And if you are, people are not going to misguide you. They will respect you and appreciate your talent. There are so many new talents out there who are getting lauched in the industry only because they are talented. I know nepotism is there but I also feel that it is not wrong because if you are talented, you will get it.
Before we sign off, let's do a rapid fire with you.
Tell us about your craziest fan story?
I met two three girls on the Pune expressway and I know this girl was shivering while looking at me. I was like why are you shivering I am just a normal person. It was so sweet that people love you so much and I was just overwhelmed to see that kind of love for me. It's a very good feeling.
Who's the last person you texted?
My best friend Natasha Sukarno.
What's the strangest thing you have ever done?
Recently that I remember not strangest but weirdest thing I would probably have done that we were playing truth and dare and my friends told me to hug an anonymuous person and not go off them. So I went and hugged the chef and he got really awkward like "please chhod do." My friends call me female Ranveer Singh because I keep doing random things, dance and like doing all these whacked-out things.
If you could talk in your sleep what would you say?
Dear God, give me a Shah Rukh Khan and turn me into Kuch Kuch Hota Hai's Anjali.
Which celebrity annoys you the most?
There is this aunty on social media known for her "Hello fraands, Chai Pi Lo, Hello fraands, Khana kha lo" I mean what the hell is that. And she's getting one one lakh views like what is going on. And then there is Dhinchak Pooja. These women are so annoying I mean they are not celebrities but people have made them celebrities.
Is there anything else we should know about you?
I think, now you know a lot about me (smiles).