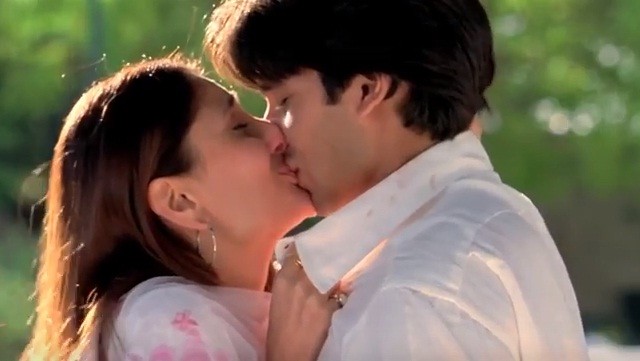 Former love birds Kareena Kapoor Khan and Shahid Kapoor's chemistry in Jab We Met made all their fans fall in love with the pair. But looks like it was a really hard task for the two to perform especially after their breakup.
Kareena and Shahid are now happily married to different persons, and there is no bitter feeling between the two. They broke up while filming for Jab We Met, but like pure professionals, they did not let it affect their performance.
However, Shahid and Kareena's co-actor Tarun Raj Arora, who played Anshuman, revealed that the two stars were very uncomfortable on the sets post their breakup.
"The tough time in their relationship did not affect the shooting, but I could see that things were a bit weird. When you have a couple on set, you expect them to be a little lovey-dovey and happy. There was an air of discomfort. However, I thought that they are serious actors and didn't let their personal equation affect their work. They did not even joke with each other," Hindustan Times quoted Tarun as saying.
The climax of Jab We Met also had a lip-lock scene between Shahid and Kareena. Although that scene looked extremely natural, Tarun's statement suggests that it should have been a little awkward for them post breakup.
Directed by Imtiaz Ali, Jab We Met went on to become a blockbuster. It's been 10 years since its release. Last year, Shahid and Bebo featured in another movie by name Udta Punjab, however, the two had no scene together in the Abhishek Chaubey directorial.
Kareena and her former beau were in news for an MMS as well when they were dating. A video had gone viral in which the two were seen passionately smooching each other. That video had created quite a controversy.