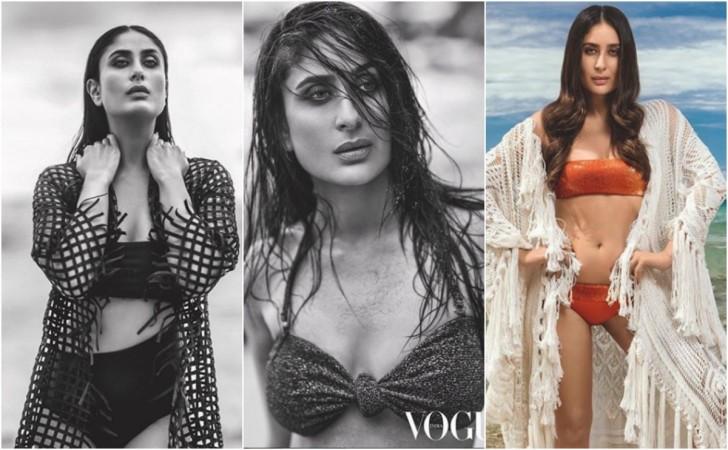 Kareena Kapoor Khan turned heads with her latest sizzling photo shoot for Vogue India, but many on social media suspect the pictures are photoshopped.
Bebo is seen flaunting her perfectly-toned midriff in an orange bikini in one of the photos from the shoot. While she certainly looks hot in the picture, no sign of stretch marks on her body has left the internet perplexed.
Many on social media have slammed Vogue, claiming they photoshopped the pictures in the shoot. They opined that it is impossible for a relatively new mommy to have such a body with no visible stretch mark.
People claimed other pictures in the shoot were also morphed, as Kareena's face and body do not match in them.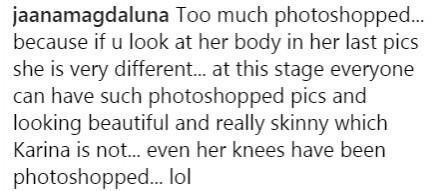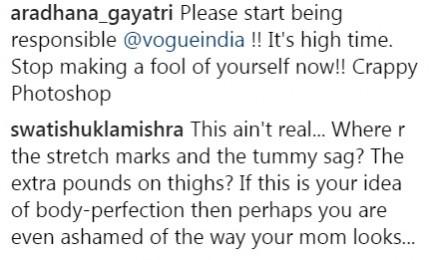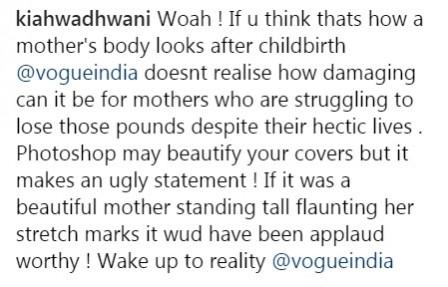 It cannot be said for sure if the pictures of Kareena are actually photoshopped, but they certainly hogged a lot of limelight, both for the hotness quotient and the controversy.
Kareena had earlier proudly flaunted her baby bump by walking on ramps and appearing for other photo shoots. After the birth of Taimur, the gorgeous diva had impressed all with her workout regime, whereby she got her toned body back.
Priyanka Chopra's arm-pits had earlier made headlines for a similar reason. In a photo shoot for Maxim India, PeeCee's armpits had appeared too perfect to be real as there was no stubble, no line or even the slightest of dark.
This had led people to allege that her underarms were photoshopped in the picture. However, the actress responded to the trolls in the best way possible.
She later shared a filter-less picture flaunting her armpits, and surprisingly, there was not much difference in the casual picture and the photoshoot picture.