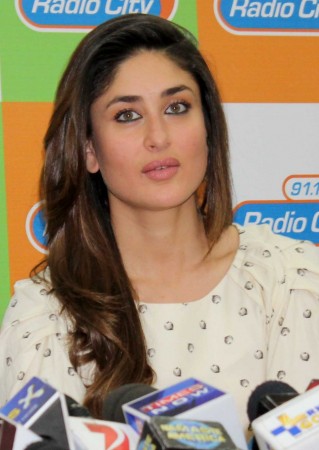 Bollywood diva Kareena Kapoor Khan was honoured at the House of Commons on Tuesday for her contribution to the global entertainment industry. She was honoured by the Members of Parliament and Asian Sunday newspaper.
Leading NRI MP Rt Hon Keith Vaz, Chairman of Britain's Home Affairs Committee, presented a golden coloured plaque to the actress on Tuesday night.
For the award ceremony, the actress chose to wear a traditional Indian dress. She looked beautiful in green and golden colour sleeveless anarkali designed by Manish Malhotra.
"UK has been one of my most favoured destinations. There has always been special relation between India and the UK, and over the years the bond has become stronger," the actress said during the award ceremony, according to Press Trust of India.
The actress has done several memorable roles in blockbuster films like "Kabhi Khushi Kabhi Gham", "Omkara", "Jab We Met", "3 Idiots", "Golmaal 3", "Bodyguard" and "Heroine" among others.
Other celebrities who were honoured by Members of Parliament and Asian Sunday newspaper include singer Kimberley Walsh and magician Dynamo (Aka Steven Frayne).
Apparently, Kareena is the first Bollywood actress and second Indian to be honoured at the British Parliament.
Last month megastar Amitabh Bachchan was honoured with the Global Diversity Award 2013 at the State Room of House of Commons.
"The Honourable Speaker at the House of Commons in the British Parliament opens up his historic home inside the Houses of Parliament in London to welcome me for the Global Diversity Award, which incidentally has been presented to a rather small number of dignitaries, worldwide," Big B wrote on his blog.