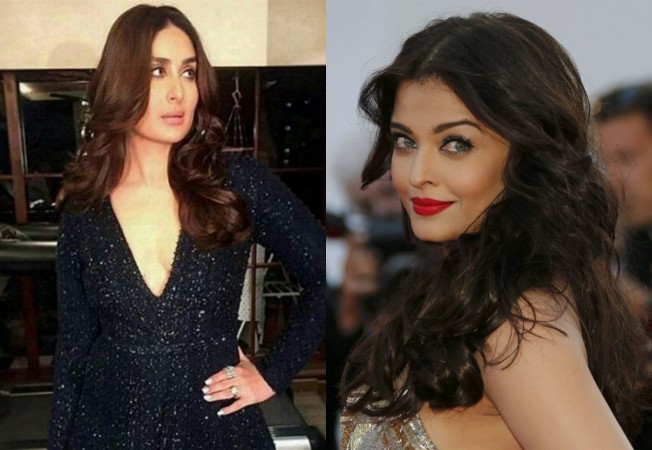 We have always heard that Mothers are the gift of God and they actually are. They are our care taker, best friend and a guider throughout our lives.
Let's celebrate their occasion on this Mother's Day by appreciating their hard work they put behind our growth. Like our mothers, Bollywood moms have also broken stereotypes of continuing their career after giving birth to their kids.
Take a look at Bollywood mothers of today who have not only broken the stereotypes, but are giving a major fitness and fashion goals to the girls out there.
Kareena Kapoor Khan, Aishwarya Rai Bachchan, Shilpa Shetty Kundra and Malaika Arora are the hottest mothers in tinsel town. Check out the details here:
Kareena Kapoor Khan
Bebo has been the most inspiring mother in terms of fashion to all the moms around the world. Her outfits during her pregnancy and in fact, post pregnancy became everyone's favourite. She grabbed attention more with her interviews and appearances during that phase than she did during movie promotions. She gave birth to a boy, named Taimur Ali Khan. In fact, she and Saif Ali Khan were one of those parents who didn't hesitate to share their son's adorable pictures on social media.
Shilpa Shetty Kundra
Shilpa Shetty is one of the fittest moms in B-Town. She gave birth to her first child, Viaan, in 2012 and came into shape in a few months after pregnancy. She is known for her yoga class videos and herself gives major fitness goals to all women out there.
Watch Shilpa's yoga video:
Aishwarya Rai Bachchan
Aishwarya, as we know, is the beauty queen of this country in every sense. Though she faced flak when she had the pregnancy weight, but the actress dealt the situations in a powerful way. Aish walked the red carpet at Cannes Film Festival with the pregnancy weight and shut up the haters. Aishwarya is the example of perfect working woman who has managed her house and work in a perfect manner.
Malaika Arora
Malaika Arora has always been the fittest actress in Bollywood. She is a mother of two and still gives competition to the young actresses. You can see her Instagram photos to know how much she loves to work out and stay fit. She has been giving fitness goals much before than Shilpa.
Special mention: Mira Rajput
Though Mira Rajput is not a Bollywood actress, but the charm of Shahid Kapoor's wife is irresistible. She is a 24-year-old who has recently given birth to a beautiful daughter, Misha. From being vocal about her choices to impressing everyone with her fashion style, Mira has won millions of hearts.