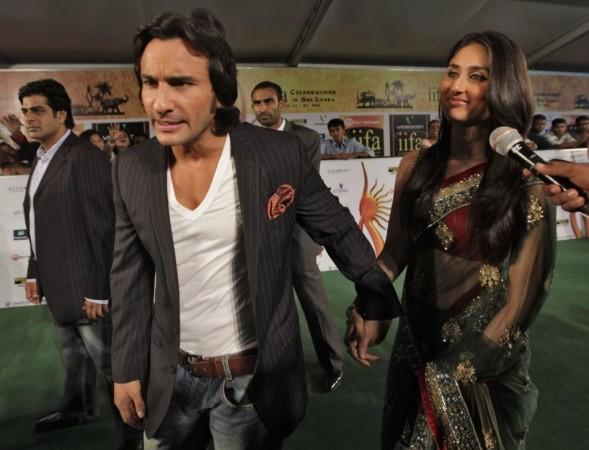 Kareena Kapoor is all set marry her beloved Saif Ali Khan in just a month, but the actress can't stop herself from calling Saif's mom Sharmila Tagore as 'ma-in-law'!
It happened during an event "Brunch Dialogues 2012" organized by Hindustan Times. The event's top of discussion was "The Changing Face of the Indian Heroine" and Sharmila Tagore, Kareena Kapoor and Karishma Kapoor where the panelists.
During the session, Kareena talked about her professional as well as personal life. The 32-year-old actress while talking addressed Tagore as "mother-in-law" for the first time in public. The moderator, Vir Sanghvi, noticed that and asked Kareena that "You are calling her 'mother-in-law' already?" Zee news reported.
To which Kareena replied and said "Why not? In my head, I got married to Saif the moment I met him" adding, "I wouldn't sacrifice my work for my love, I wouldn't sacrifice my love for my work after marriage."
While Kareena did not hesitate to call her mother-in-law, Tagore too could not stop herself from gushing that Bebo is the perfect choice for Saif. "Saif is very lucky to be getting married to Kareena," the actress said.
Meanwhile, the preparations of Bollywood's much awaited wedding of the year have begun in full swing. Tagore has already started distributing invitation cards of Saif's second wedding.
"Begum of Mansoor Ali Khan of Pataudi aka Sharmila Tagore aka Rinku (her pet name) has sent out invites of her son's wedding to family and friends and the preps are going on in full swing in the Pataudi household," Deccan Chronicle quoted a source as saying.