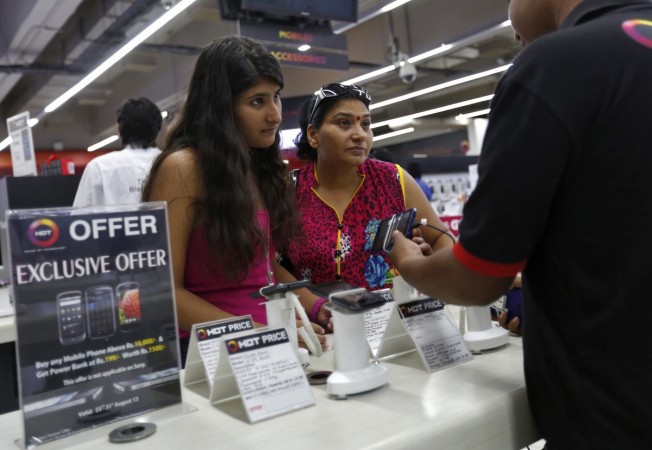 Karbonn Mobiles, the third-largest smartphone maker in India, plans to expand its reach and go public by 2016 to boost revenue growth.
The Bangalore-based company ranks behind Samsung and Micromax in India and sources its phones from China, Taiwan and Korea. Karbonn earns 5-7 percent of its revenue from exports to South Asian markets such as Nepal, Bangladesh and Sri Lanka.
Chairman Sudhir Hasija told Reuters that he is waiting for the Android One launch in September to spur revenue growth. "Frankly, I've been delaying it for the last couple of years because I wanted to know my valuation ... and now my valuation has gone much higher in the last few years," he said.
The company expects to increase its revenue to ₹80 billion ($1.32 billion) in the year ending March 2015 from ₹45 billion a year earlier.
"I am almost looking at 20 percent revenue in two years now from exports to Europe, South Africa and Russia..." added the chairman. "Google is also supporting us ... Probably this gives us a very very big leap."
Karbonn's Android phones are priced between ₹2,699 and ₹14,990. The mobile maker is also planning to set up factories in states with ports such as Gujarat, Tamil Nadu and Andhra Pradesh.
Google in June worked with three Indian manufacturers to develop a sub-$100 Smartphone for the Indian market this year, reported Reuters.
Basic and feature phones still account for more than three quarters of total handset sales in India. But smartphone sales are growing at a much faster pace, with the market flooded by low-cost phone models brands including Micromax and Lava.
The number of Indian smartphone users is expected to increase six times to 385 million by 2017, according to a recent study by Google and AT Kearney. The report added that data consumption will triple and consumers will be buying five times more internet data pack.
"We know the Indian market very well... my main forte has always been distribution. So for all these (China) guys to come and learn the whole distribution... especially going to tier 2 and 3 cities will take some time," Hasija added.