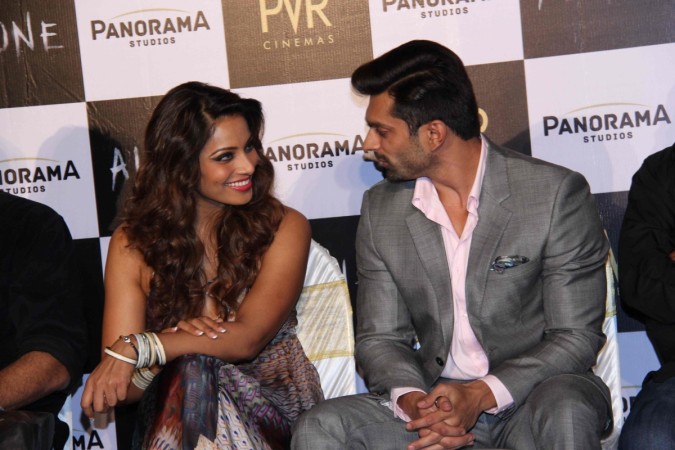 Karan Singh Grover and Bipasha Basu have never admitted to their rumoured relationship, but latest buzz suggests that the duo is planning to get engaged in March, according to Pinkvilla. However, Karan's divorce to estranged wife Jennifer Winget is yet to be finalised.
Karan and Bipasha have been flaunting their affection on social media. Bipasha and her rumoured boyfriend often go out on holidays together and share photos from their trip on social media that have been suggesting that the two are very much in love.
The report said that both Karan and Bipasha have become very serious about their relationship and have decided to take it to the next level. Karan and his wife Jennifer have been discussing the alimony details and are likely to get divorced soon. However, Karan and his rumoured girlfriend are ready to get engaged in March even before the former's divorce gets confirmed, the report added. There has not been any confirmation from the couple yet about their engagement or marriage.
Earlier, there were reports that Karan's wife Jennifer had been demanding a big amount as alimony but the "Hate Story 3" actor is not ready to give the demanded sum and that had been delaying the divorce process.
"Jennifer and Karan aren't staying together and a divorce is sure to happen. But officially the papers haven't been signed yet because the couple is having issues. Jennifer and Karan are disagreeing over the alimony amount. Karan feels Jennifer is demanding too much and hence has disagreed to give it. Jennifer , on the other hand, is adamant and has made it very clear to him that till she doesn't get what she expects, she will not sign the divorce papers," Pinkvilla quoted a source as saying earlier. However, Jennifer then took to Twitter and rejected the alimony fuss and also wished Karan and his partner a good future.