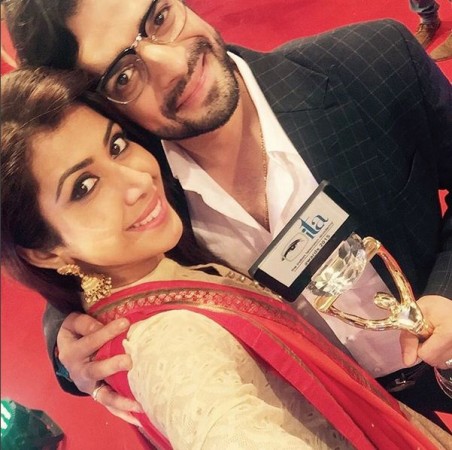 For quite some time now, rumours of trouble in "Yeh Hai Mohabbatein" actor Karan Patel and wife Ankita Bhargava's (Ankita Karan Patel) married life have been doing the rounds. Ankita's absence from a recently held party, which was attended by Karan and his ex-girlfriend Kamya Punjabi, added fuel to fire.
The separation rumours surfaced after Karan apparently gate-crashed the Box Cricket League party thrown by Kamya and told her they should patch up, and also apologised for his wrongdoings.
Even as Karan and Ankita have been claiming to be happy in their married life, the separation rumours refuse to die down. Having heard enough, Ankita has now penned an open letter on her Twitter handle, thereby putting an end to all the rumours.
Recently, Pink Villa interviewed Kamya about her take on Karan-Ankita's separation rumours.
"See neither Ankita is my best friend nor Karan is my boyfriend! So what happens between them, stays between them. Whether their marital life has hit a rough patch or is going smooth is something I am unaware, unaffected and least bothered about!" Kamya told Pink Villa.
"Usually, people know what they want in life, but I very well know what all I do not want in life; and Karan Patel tops that list! I do not want Karan Patel back in my life anytime! The guy who walks out of someone's life suddenly and is seen to be with another woman in just two days, is someone who does not deserve to be taken back! Rather no woman would take a similar man back in her life!"