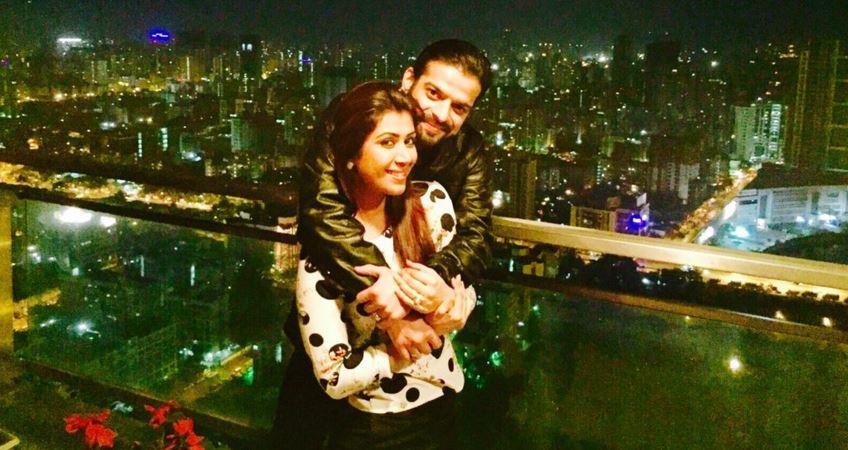 For the past several months, trouble in "Yeh Hai Mohabbatein" actor Karan Patel and wife Ankita Bhargava's (Ankita Karan Patel) married life has been making headlines.
Even as the couple has been claiming to be happy in their married life, separation rumours refuse to die down. Having heard enough, both Karan and Ankita have also gone on record saying that they no longer get affected by the baseless rumours. Last month, Ankita even penned an open letter, thereby putting an end to all the rumours.
However, Karan's recent tweet has once again sparked off speculation of trouble in the couple's paradise. Rumour has it that the couple frequently get involved in fights due to differences in their opinion and will reportedly file for divorce soon.
Defending Karan and his tweet, a source close to the actor told Tellychakkar.com that the tweet can't be taken as an evidence of a trouble in the couple's relationship. "Every couple fights and that is a normal thing. They are definitely not separating; the tweet might have been after a spat. They are not someone who will wash their dirty linens in public, so the tweet cannot be taken as an evidence for them getting divorced," a source told the web-portal.
Karan too denied that his post on social media has anything to do with his personal life. "Kya yaar, it was just a post. You can't take these posts as a sermon to my relationship. Everything is good between us and I can't be giving clarification every day on the same," Karan said.
"When Karan posted the tweet, I had warned him that someone would cook up a story and that is exactly what happened. To be honest, we are no more bothered about such random talks, as we are happy in our own space. I don't understand why people are so keen on seeing us part when they can just wish us luck and let us live in peace. We can't stop expressing our thoughts on Twitter for the fear of such stories. Rest people are free to do what they want to," Ankita added.
The separation rumours surfaced after Karan apparently gate-crashed the "Box Cricket League 2" (BCL 2) party thrown by ex-girlfriend Kamya Punjabi a few months ago and told her they should patch up. Also, he apparently apologised for his wrongdoings.
Related
'Yeh Hai Mohabbatein' actor Karan Patel was linked to five TV stars before he married Ankita Bhargava
Karan Patel-Ankita Bhargava separation rumours: 'Yeh Hai Mohabbatein' actor's wife pens open letter
Here's how 'Yeh Hai Mohabbatein' star Karan Patel's act of kindness will help underprivileged kids get a better life
After partying with ex-girlfriend Kamya Punjabi, 'Yeh Hai Mohabbatein' actor Karan Patel opens up on marriage troubles