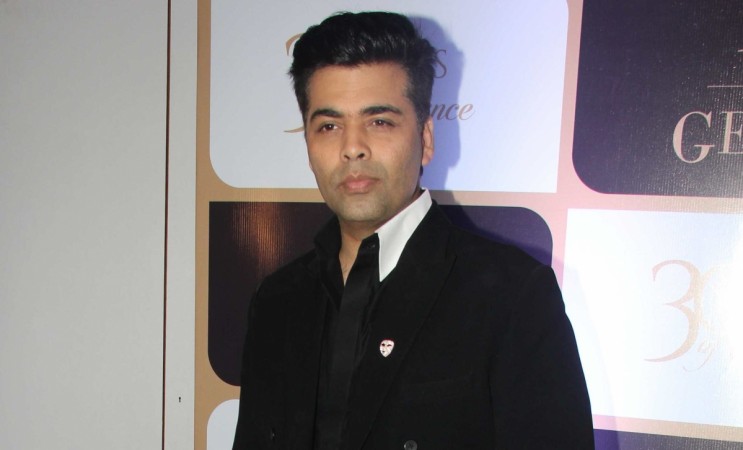 Karan Johar's Dharma Productions is reportedly going through a financial crisis. The director-producer is pulling out of projects that have been tagged as ambitious — "Shuddhi" and Ayan Mukerji's superhero film with Ranbir Kapoor.
"It's nothing really serious. But yes, there is financial crisis. This is why Karan is pulling out of uncertain projects like Shuddhi which Karan Malhotra was going to direct for him, and the super-hero film that Karan was going to produce with Ranbir Kapoor in the lead and Ayan Mukerjee as director," a source told SKJ Bollywood News.
This piece of news is in stark contrast with reports, which are claiming that Karan has approached Salman Khan for "Shuddhi." Varun Dhawan and Alia Bhatt were earlier announced as leads in it.
A few days ago, Karan called-off a press interaction after he was asked if "Shuddhi" has been shelved. The buzz was triggered after Varun said the film isn't happening (for now), but he has signed another Dharma project.
The insider said since the production house hasn't been performing up to the mark, Karan is keeping it low till the release of his directorial venture "Ae Dil Hai Mushkil," which stars Aishwarya Rai Bachchan, Ranbir Kapoor and Anushka Sharma. It opens in theatres this Diwali and features Fawad Afzal Khan in a supporting role.
"This is why, if you see, not too many new projects are being announced by Dharma. A lot depends on the box office performance of Karan's own directorial venture 'Ae Dil Hai Mushkil,' which is scheduled for a year-end release," the source added.