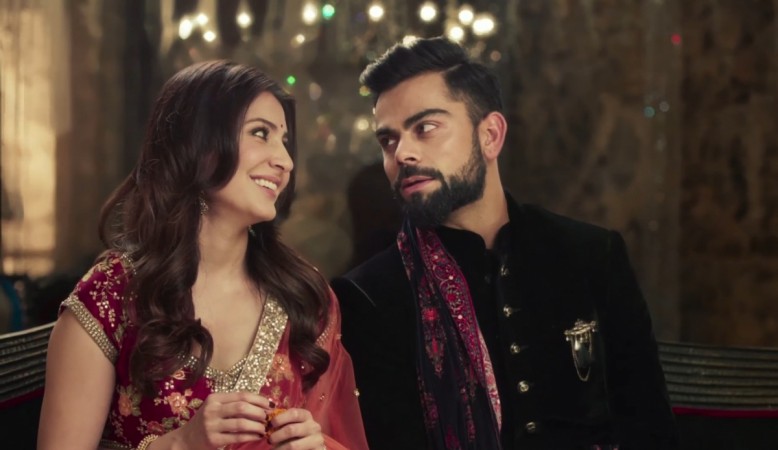 Anushka Sharma and Virat Kohli's marriage rumours have been doing the rounds for a long time. Now, the recent buzz is that Karan Johar wants the cricketer to star in his movie.
Yes, you heard it right. After watching Virat and Anushka's Manyavar ad, Karan is said to be extremely impressed with Virat. According to Pinkvilla, the filmmaker wants to offer the cricketer a movie.
Will Virat choose Bollywood over cricket? While that remains unknown, fans would love to see him and Anushka on the silver screen. After all, they look adorable together.
Anushka and Virat's commercial went viral in no time after the release. They are seen taking wedding vows in the video. Though the lovebirds are not the bride and groom in the ad, they are seen taking the vows in the cutest manner.
While Virat promises to cook after marriage, Anushka promises to eat whatever he cooks and they vow to take care of each other.
Photos from the commercial of Manyavar have already been shared online and the pictures show that the lovebirds just cannot take their eyes off each other. And same is the case in the video too.
Mohey from the house of Manyavar has signed on Anushka Sharma as its new brand ambassador. The actor will endorse Mohey — an ethnic celebration wear for women, comprising lehengas, sarees, gowns and suits.
Virat is already Manyavar's brand ambassador, and now we hope these two will be seen together in more ads of the brand.
Virat Kohli is one of the few celebrities around who has been open about his relationship — with lady-love Anushka Sharma. They have gone from hesitating to hold hands in public, to being very comfortable in front of the camera.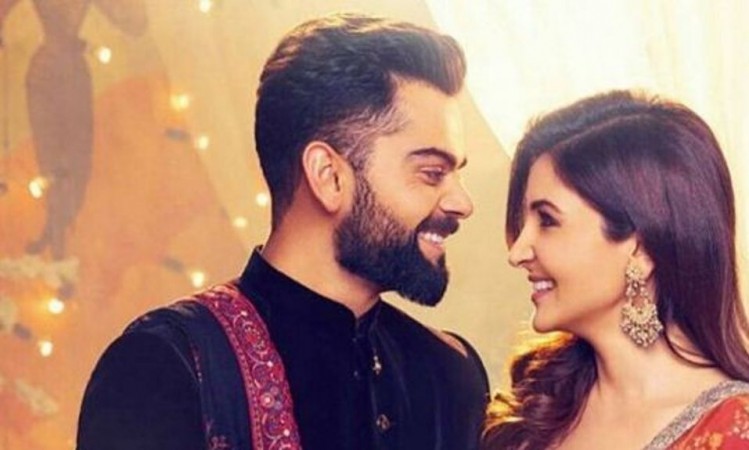 It would be great if they appear in a movie together. What do you think? Let us know in the comments section below.