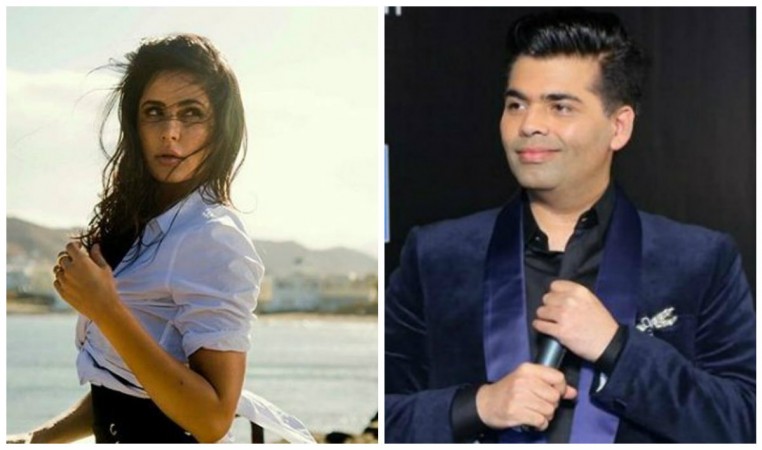 Karan Johar is apparently upset with Katrina Kaif because she skipped a recent party of his. The filmmaker apparently complained about Katrina being too occupied with her work commitments and giving his party a miss.
The gorgeous actress has been busy promoting her upcoming movie Tiger Zinda Hai, coupled with various endorsements. Such a hectic schedule may have prevented Katrina from attending KJo's recent party, and that apparently did not go down well with the director.
"She does not have time for my parties," some reports quoted Karan as saying after Katrina skipped his bash.
What might have irked Karan more is the fact that Katrina had earlier attended Shah Rukh Khan's birthday bash, and also Farah Khan's party during Ed Sheeran's visit to India.
She had also turned up for Salman Khan's sister Arpita Khan's wedding anniversary, followed by her presence at IFFI Goa. However, the actress chose to give Karan's party a miss for some reason.
People close to Katrina found this a very silly issue for Karan to complain about.
"It is rather a silly complaint. Karan is whining because he wants Bollywood stars to attend his parties. It is not possible all the time. Katrina has attended his parties earlier and will do so later as well," The Asian Age quoted a source as saying.
We hope things quickly get sorted out between the actress and the director.
Meanwhile, Katrina is all set to appear on the big screen with her big movie Tiger Zinda Hai opposite Salman Khan. She has not been having a great phase at the box office, and it is being expected that Tiger Zinda Hai will finally end her streak of flops.
As Tiger Zinda Hai is slated to be released on December 22, the stars cast of the film is likely to start attending various promotional events till then.