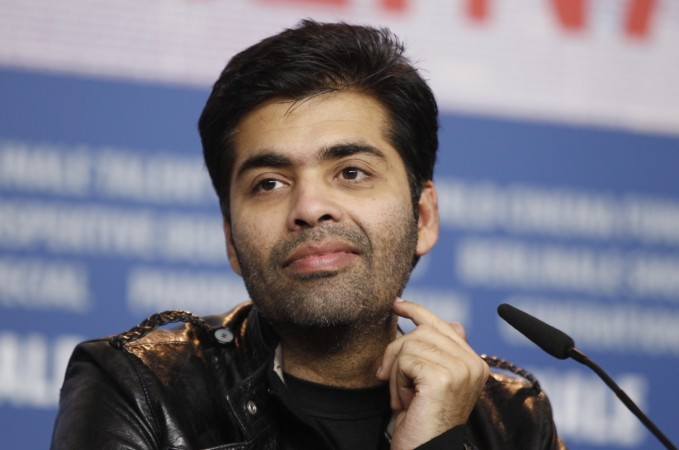 Famous Bollywood director Karan Johar's sexuality has always been under public scrutiny. Whether he is gay or not, or even bisexual, the media and the curious public have always tried to lap up any hint he drops about his sexual orientation.
With the release of Johar's biography, his sexuality has again become talk of the town. The book, titled An Unsuitable Boy, began making waves soon after the Times of India carried excerpts on Sunday.
In the book, Johar has subtly answered the question, which has made him the target of ludicrous jokes over the years: "Is Karan Johar gay?"
Johar addressed his sexuality in the book:
"Everybody knows what my sexual orientation is. I don't need to scream it out. If I need to spell it out, I won't only because I live in a country where I could possibly be jailed for saying this. Which is why I Karan Johar will not say the three words that possibly everybody knows about me in any case. I've given hints."
So what does the LGBTQ community think?
Johar's statement, however, has drawn a lot of reaction from the LGBTQ community. Although some understand his stance, many are disappointed with him for not publicly disclosing his sexual orientation.
They believe that Johar's decision to not utter the "three words" would further discourage hesitant young people from coming out of the closet and declaring their sexuality.
"If Karan Johar had openly said it out at least once, it would have made a lot of difference," queer rights activist Priyank was quoted as saying by TOI.
"Admitting one's sexuality is not a personal thing; instead, it is about helping the community at large and inspiring people. I am out and I know that I won't ever be imprisoned. I personally look at my status to help inspire people."
But the question remains, why should anyone urge him to make his sexual orientation public? It is no one's business to rebuke him for not being a 'hero' for the gay community. Not coming out with his sexuality in public is Johar's personal decision.
Can India handle KJo coming out?
Have we forgotten that he is a public figure? A public figure in an Indian society, where homophobia is not unusual, and where people of the same sex cannot freely express their love for each other without the fear of ridicule and social isolation.
However, many argue that being a popular figure, Johar carries an onus to liberate others from the stigma of homosexuality by coming out and paving a way for the LGBTQ community.
Drumroll: He is no messiah and does not owe anyone his 'outing'. Being a popular figure puts one in constant public scrutiny and their words can easily be misinterpreted. Johar is not even out with his sexuality yet and the media has, for years, been guesstimating who he is sleeping with.
In a country where intolerance is high up the ladder and where a top Bollywood director (read Karan Johar) is forced to release an apologetic video for casting an artiste from a 'rival' country, how long do you think he will stand his ground if he comes out?
Do you really think that one of our conservative right-wing parties will not target him for 'destroying our culture' or 'misleading our youth'?
The truth is, if he does come out, he won't be able to keep the jail bars at bay for long.
Being a homosexual is not a crime in India but act of homosexuality is:
Section 377, IPC reads as: "377. Unnatural offences.—Whoever voluntarily has carnal intercourse against the order of nature with any man, woman or animal, shall be punished with imprisonment for life, or with imprisonment of either description for a term which may extend to ten years, and shall also be liable to fine.
Vinay Chandra, an LGBTQ activist in Bengaluru and founder of the Swabhava Trust, believes that Karan's coming out is his own personal journey and no one stands right in forcing him to declare that he is gay, as they do not know what he has to go through.
"It is true that Homosexuality is a social burden in India considering the importance we give to heterosexuality and heterosexual marriages and having an identity which does not conform to the norm is problematic. Many people with such identities, considering their situation and surroundings, cannot necessarily take the risk of coming out," Chandra told International Business Times India.
"Although the law of our country does not criminalise homosexuality, but it is because of the law of the land there is a possibility of being harassed and it can have many other kinds of implications on a homosexual figure," he added.
Johar also pointed this out in his biography that people can legally file FIRs, dragging him in controversies and he does not want to do rounds of courts for the rest of his life because he has a life, he has a job.
"The reason I don't say it out aloud is simply that I don't want to be dealing with the FIRs. I'm very sorry. I have a job, I have a commitment to my company, to my people who work for me; there are over a hundred people that I'm answerable to. I'm not going to sit in the courts because of ridiculous, completely bigoted individuals who have no education, no intelligence," Karan wrote in the book.
"I don't think Karan Johar owes anyone anything. And those pushing him to come out are peddling a dangerous brand of politics, because coming out should not be something that people have to do or be forced to do," Dhrubo, an LGBT member from Delhi, told IBTimes India.
Johar has always been mentioned in gossip sections. He points out how he has braved homophobic Twitter trolling with disgusting remarks being thrown his way every morning he wakes up. He has been the centre of all the homophobic jokes you can hear in the glamour world. This is harassment and coming out will only throw some more his way.