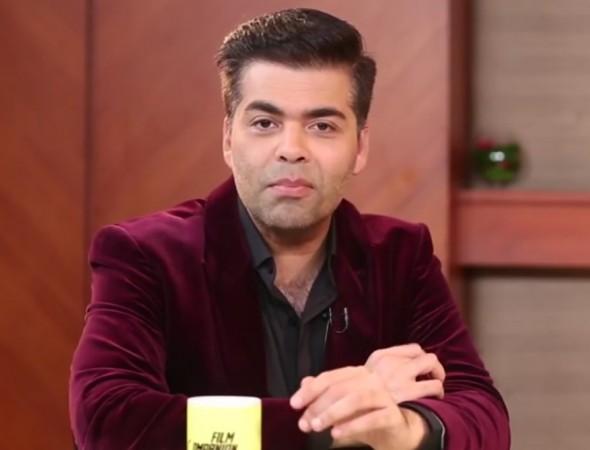 Karan Johar has now joined the intolerance debate and has also sparked a controversy by saying freedom of expression is the "biggest joke" in India. Addressing a crowd at the Jaipur Literature Festival in Rajasthan, the film-maker expressed his fear of how speaking about certain things might drag him into trouble.
"Revealing in today's time can land you in jail. It is a tough country to speak about your personal life. I feel very sad about it. Because being a public figure you are expected to kind of helm a certain movement, talk about freedom of expression, which is the biggest joke in the world," said Karan.
Adding that democracy is the second-biggest joke, Karan said: "I am a film-maker and I am bound on every level. It always feels like some kind of legal notice is awaiting me. I feel scared that if I say something in Jaipur, I don't know who will file a case against me when I get home."
This comments from Karan triggered a fresh controversy. Union minister Mukhtar Abbas Naqvi opposed Karan's remarks. He was quoted by CNN-IBN saying: "India is a most tolerant country. People who are questioning India's tolerance are the same people who have no clue about India's culture and heritage. This year we have seven elections, so all this is nothing but politics around the intolerance debate."
Earlier, Aamir Khan had landed in a row for his comments on the same issue. The actor was vehemently criticised by some after he said that he was "alarmed" by a few incidents of late, adding that his wife Kiran Rao had asked him if they should consider leaving India.