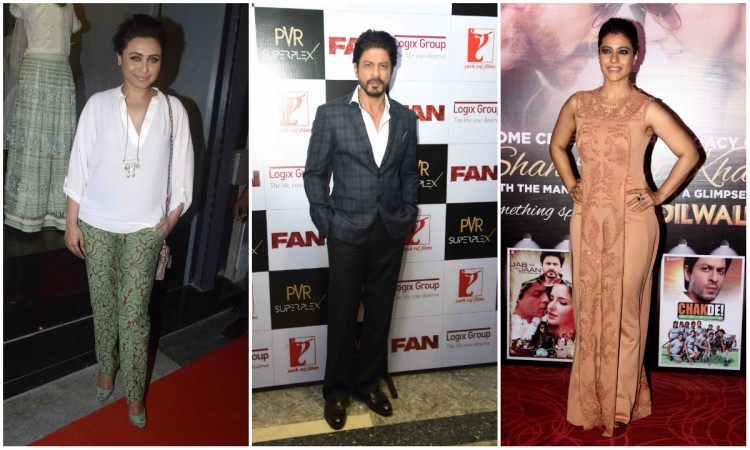 "Kuch Kuch Hota Hai" established Karan Johar as one of the best commercial directors of the time and also gave viewers an entertaining film. However, the central cast – Shah Rukh Khan, Kajol and Rani Mukerji – deserves credit for making the romantic-drama a hit.
But, here's what not many know. While SRK was Karan's first choice for Rahul Khanna, the director hadn't imagined Kajol and Rani as Anjali Sharma and Tina Malhotra, respectively.
A Catch News report revealed that it was Juhi Chawla who Karan thought would do justice to Anjali's character, but the actress turned down the role stating reservations best known to her. Meanwhile, Tina was written keeping Twinkle Khanna in mind, but the filmmaker turned to Rani after Twinkle refused to be part of the film.
Aman Mehra – Anjali's fiancée in the film – was the role offered to Saif Ali Khan, but he thought of it as a risk. The actor turned down because he didn't want to play second fiddle to Shah Rukh. Saif had a supporting role in "Kal Ho Naa Ho."
It was at a party that Salman Khan came to Karan's rescue when he agreed to play the extended guest appearance without even reading the script. "Tumhari yeh movie koi pagal hi karega aur mein woh pagal hoon! (Only a mad person would agree to do the role and that mad person is me)," he had said.
Although there was nothing wrong with the names of stars Karan had in mind for "KKHH," but the spunk and sprightliness Kajol lent to Anjali was something only she could do. Also, Salman was perfect as the charming and doting fiancé, and to be honest Saif would have seemed slightly out of place.