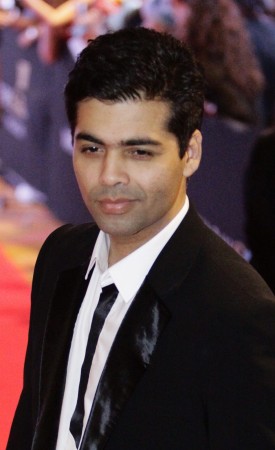 Filmmaker Karan Johar has dispelled rumours of Deepika Padukone replacing Kareena Kapoor in "Shuddhi."
Reports were abuzz that Kareena might be replaced by Deepika in the Hrithik Roshan starrer, after "Gori Tere Pyaar Mein" failed to take off at the box office. Kareena is also said to have been reluctant to allot bulk dates for the romantic film.
"It's true, she (Deepika) has been approached. However, she still needs to read the script and take a decision," the Mumbai Mirror had quoted a source.
But "Shuddhi" producer Karan Johar has cleared the air and downplayed reports of his Kareena being replaced.
"Kareena Kapoor is very much a part of SHUDHI...which stars Hrithik Roshan....directed by Karan Malhotra...the film will commence next year..." he posted on his social networking site on Tuesday.
"Shuddhi" will see the Hrithik-Kareena pair after almost a decade. The project is presently in pre-production stages and is awaiting Hrithik's recuperation, who is in the US undergoing medical checkup.
Kareena's look in the film was subject of discussion with reports stating that the actress would sport a leaner look and flaunt a six-pack abs, a first for any Bollywood actress. But director Karan Malhotra, later denied the reports as baseless.
The film with a love plot will have the theme of reincarnation. It will be shot extensively in Bhopal, Bhubaneswar, Uttarakhand and Rishikesh.