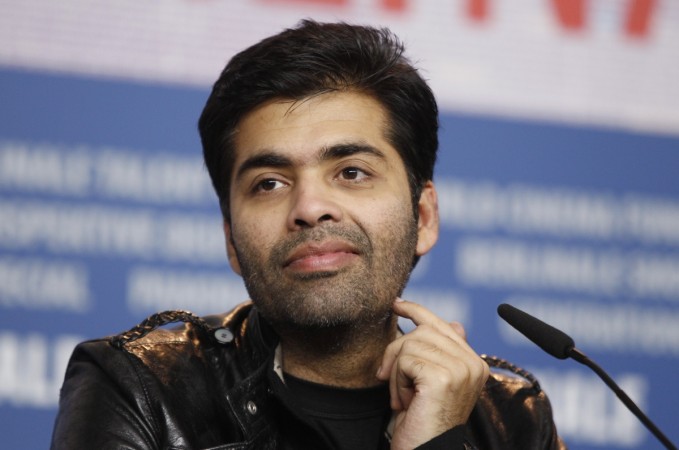 Filmmaker Karan Johar is a good producer, director, host and a judge, but he has not impressed people as an actor. And after Bombay Velvet's debacle, he had vowed that he will never return on-screen as an actor
But now, he is about to break the promise and is reportedly set to make an appearance as one of the primary characters in IIFA film — Crazy Hum — that also stars Sonakshi Sinha, Aditya Roy Kapur and Diljit Dosanjh.
According to DNA, Karan has agreed to be a part of the project and interestingly, he will play a double role. The flick was shot during IIFA, thus, it will have some interesting cameos, but KJo's is the extended one. "Karan's is a full fledged role," a source told DNA.
"Details of his character have been kept under wraps. This is the biggest surprise of the film. The writers who are working on the set are constantly innovating every day to enhance their script and it was then that they got this brilliant idea of having Karan's duplicate," the source added.
Hopefully, this time Karan's acting skills will impress people. However, his performance in Bombay Velvet was also good, but unfortunately, the film didn't work at the box office.
Not many people know that KJo made his acting debut with Shah Rukh Khan in Dilwale Dulhania Le Jayenge. Since then, he has made cameo appearances playing himself in films like Om Shanti Om (2007), Fashion (2008) and Luck by Chance (2009).
Meanwhile, the filmmaker is making headlines after he started following friend-turned-foe Kajol on Instagram.
Karan had recently shared the first picture of his twin toddlers, Roohi and Yash, on Instagram. Just like all the celebs and fans who were thrilled with the picture, Kajol too was delighted and keeping her difference with Karan aside, she liked the picture. This kind act of the actress must have surely brought a smile on the director's face, who in turn started following her on social media.