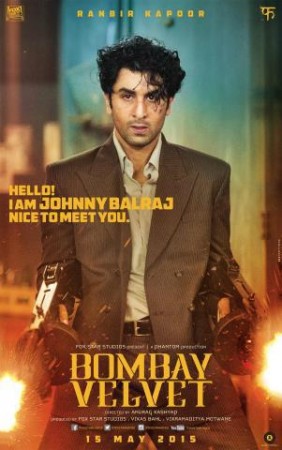 Anurag Kashyap's much-anticipated film "Bombay Velvet" has been making news ever since Ranbir Kapoor and Karan Johar were roped in. The first look and posters of the film created tremendous buzz, and now, here's another piece of exciting news.
According to a report in Bollywood Life, "Bombay Velvet" will showcase homoeroticism between Johar and the lead actor Kapoor.
Some of the scenes in the film hint at Johar, who plays a villain, Kaizad Khambatta, getting attracted to Johnny Balraj (character played by Kapoor), a source told the daily.
However, the film will not focus on homoeroticism but narrate the story of a street fighter (played by Kapoor) and the transformation of the city into one of the biggest metropolis of the country.
With Bollywood films experimenting with different storyline these days, the news doesn't come as a surprise.
However, it would be interesting to see Kapoor having some fun time with Johar, instead of lead actress Anushka Sharma.
"Bombay Velvet" is based on famous book "Mumbai Fables" and is set in 1960s. It has the "NH10" actress play a jazz singer, Rosie. In the recently released poster, Sharma looks every inch of a beautiful vintage jazz singer. On the other hand, the poster featuring Kapoor, has him armed with two machine guns. The actor looks deadly in the poster.
Produced by fox star studios, Vikas Bahl and Vikramaditya Motwane, "Bombay Velvet" is slated to hit theatres on 15 May.