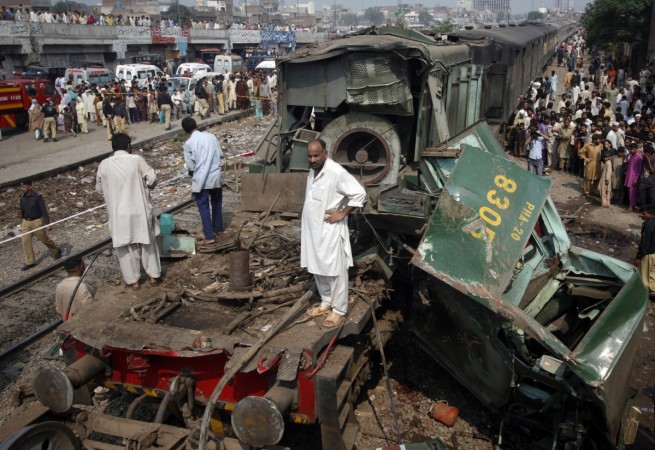 Update: 1.17 p.m. IST— The train collision has left 19 people dead and about 50 people injured, rescue sources confirmed to Geo TV.
Original Story—
At least 11 people were killed when two trains collided in the city of Karachi on Thursday. This was the second major rail collision in Pakistan in less than two months.
It is believed that the Zakaria Express and Fareed Express collided near Karachi's Landi Railway Station, local media reported.
Television footage showed mangled and overturned carriages. Rescue workers were working to pull out the people who were trapped in the wreckage. "Eleven brought dead and 40 injured brought to the hospital," Dr Seemin Jamali, head of emergency department at the Jinnah Hospital in Karachi, was quoted as saying by Reuters.
All train traffic between Pakistan's biggest city Karachi and the rest of the country has been temporarily halted.
Last months, four people died and 93 were left injured when an express train collided with a freight train in Pakistan's Punjab province, near the city of Multan.