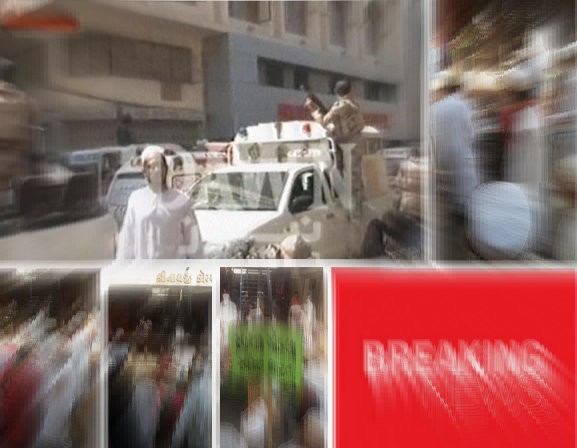 A powerful bomb blast ripped through a mosque of Dawoodi Bohra community during Friday prayers in Karachi, killing one and injuring eight others.
Initial investigations suggest that the bomb was planted in a motorcycle parked near the mosque located in Aram Bagh area near Pakistan Chowk.
Rescue teams and area people rushed to the site and shifted the injured to nearby Burhani hospital of Bohra community.
Surprisingly, a Sunni mosque located right next to the Dawoodi Bohra mosque suffered no damage at all.
DIG police Abdul Khaliq Shaikh told Dawn that one person had died in the blast.
The Pakistan Chowk area has large population of Dawoodi Bohra community, who in the past also have been targeted by Sunni militant groups in Pakistan.
Back in February, in an attack targeting the Bohra community, 19 people were killed and more than 50 were injured. According to Al Jazeera, four Taliban suicide bombers had carried out the attack on the Shia mosque in Peshawar.
On 18 September 2012, two blasts in the Hyderi locality of North Nazimabad in Karachi, which is dominated by Dawoodi Bohra community, claimed seven lives and injured 22.
The bomb again was planted in a garbage dump near the Dawoodi Bohra mosque and another on a motorcycle near the mosque. Victims of the attack were mostly from Dawoodi Bohra community.