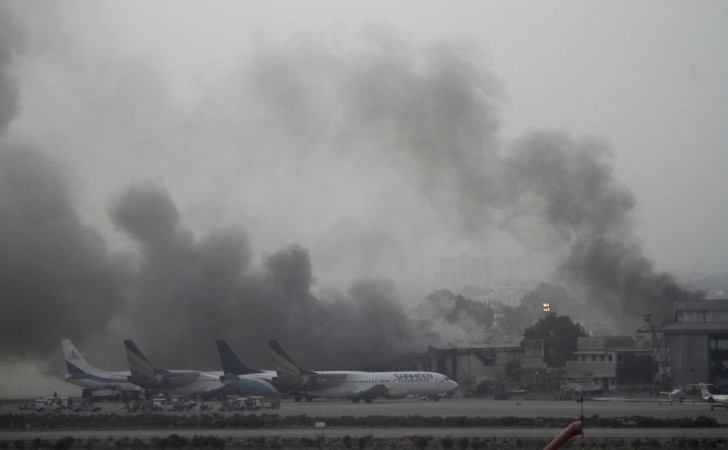 At least 23 people were killed including 10 gunmen who had attacked the Jinnah International Airport in Karachi, Pakistan on Sunday (8 June) night.
The assailants disguised themselves as police guards using forged ID cards and infiltrated Pakistan's largest airport. The gunmen, armed with automatic grenades and rocket launchers, reportedly attacked a terminal (used for cargo and special VIP operations) killing at least 13 people. It is being said that the attackers entered from the Fokker gate, which is used by the engineering staff to go to the runaway and hangers, reported Zee News.
The airport attack began on Sunday night and continued till the early hours of Monday (9 June). Airport Security Force (ASF) personnel, Pakistan army and the police battled with the attackers throughout the night till all the assailants were killed, reported the Washington Post quoting officials.
Some of the militants were reportedly wearing suicide vests. At least one attacker is said to have blown himself up as security forces approached him, senior police officials told reporters, according to the New York Times. Multiple blasts were reported as the attack continued till the wee hours of Monday.
Television pictures showed a major fire blazing near the parked jets in the airport. News media reports claimed that two planes had caught fire. However, senior spokesman for the Pakistani military, Maj. Gen. Asim Bajwa, denied the news reports and clarified that the fire was not from a plane but from a building and it was extinguished.
#Kci Update:Area cleared.No damage to aircraft, fire visible in pics was not plane but a building,now extinguished.All vital assets intact

— AsimBajwaISPR (@AsimBajwaISPR) June 8, 2014
Following the attack, flight operations were suspended at the airport and all the incoming flights were diverted to other airports. All the staff and passengers were evacuated from the area. The victims of the attack, said to be mostly ASF guards and some airline workers, as well as the wounded people were shifted to the hospitals.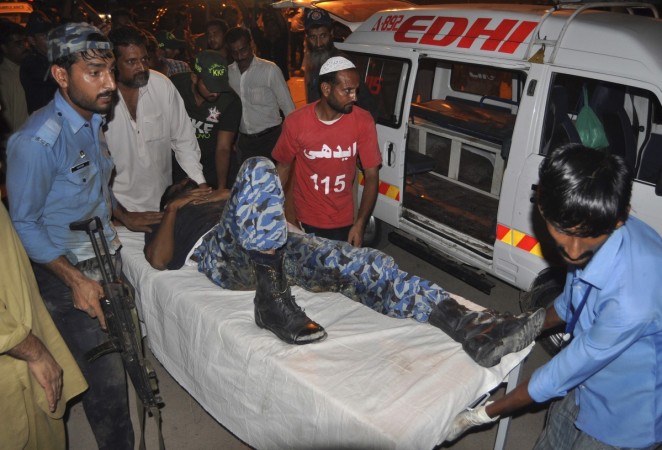 After a five-hour siege, the Pakistan army declared that all the terrorists have been killed and the area has been secured. Bajwa also confirmed the news on his twitter handle.
#Kci Update:Terrorists were confined to 2 areas,and eliminated.Weapons, live ammo including RPGs,rockets recovered. Were wearing big packs

— AsimBajwaISPR (@AsimBajwaISPR) June 8, 2014
Pakistan Rangers have claimed that the weapons recovered from the militants are of Indian make, reported India Today.
Bajwa said that a precautionary sweep will be done and the airport will be cleared by mid day for operations.
Terror outfit Tehreek-e-Taliban (TTP) has claimed responsibility for the attack on the Jinnah International Airport. The group has said that the attack was carried out to avenge the death of their leader Hakimullah Mehsud, who was killed in a US drone strike last November.