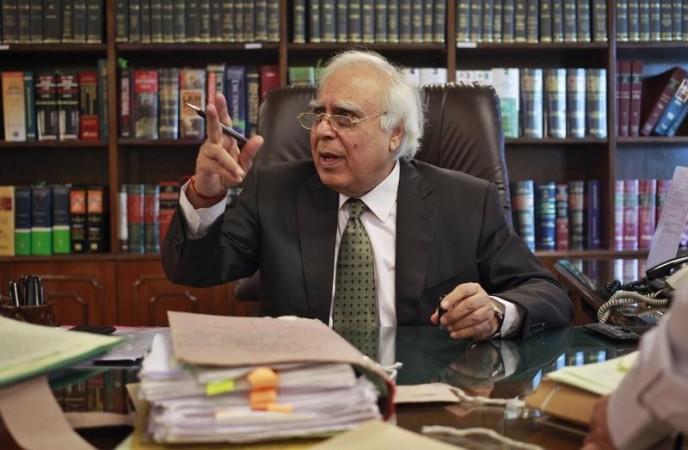 After seeking an opinion from the Law Commision, Union Law Minister Kapil Sibal has proposed a bill to stop people, who are charged in crime cases, from contesting polls.
"I have written to the Law Commission. I have sought their opinion. But personally, I have even done a draft of the bill," he told PTI.
The proposed bill would go beyond the Supreme Court judgement in July that bars convicted lawmakers from standing for elections and immediately disqualifies them from the government office.
"I am going 10 steps further than the kind of debate that has been going on. Even if they (politicians) are not convicted, even if they are charged, they should not be allowed to fight elections, hopefully (we can) take it forward," he added.
But Sibal refrained from declaring the proposed bill as the view point of his party, Congress, or the central government.
"No, this is my view... I will certainly, before the next session, see that I consult with my colleagues and try and bring it to the Cabinet," Sibal said. The winter session of the Parliament is likely to begin on 5 December and last till 22 December.
Interestingly, he along with his colleagues had shaped the controversial ordinance, Representation of the People (Amendment and Validation) Bill, 2013, during the Monsoon session in August to negate the Supreme Court order.
The ordinance was withdrawn by Congress after party vice president Rahul Gandhi derided the proposed bill in public. President Pranab Mukherjee also questioned the UPA government on the issue after consulting with Opposition parties - Bharatiya Janata Party and Aam Aadmi Party.
Here is a video showing Congres VP Rahul Gandhi criticising the Ordinance on convicted lawmakers.