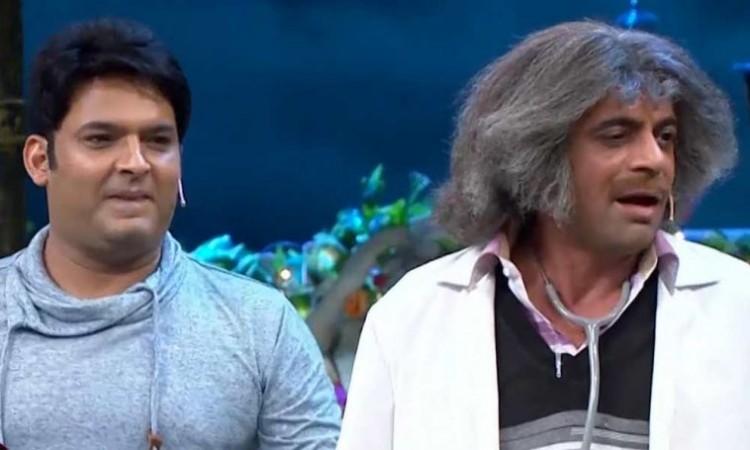 Comedian and Bollywood actor Kapil Sharma has been in the news mostly for all the wrong reasons of recent. He has now opened up about his frame of mind after The Kapil Sharma Show went off air temporarily.
In an interview with Hindustan Times, Kapil revealed how he became an alcoholic after the Sunil Grover incident. It was his health issue which made him quit his show for a few days: He will be back on television after his movie Firangi releases.
Here's what the comedian told HT about his alcohol problem and health issue:
"I admit there was a problem. And I've paid a heavy price for it. But what was reported was grossly exaggerated and almost entirely fabricated. It was said I asked that food be served to me first on the flight and that I got angry and I threw a shoe at Sunil. You've known me for some years. Do you think I am capable of such behaviour?"
"It (the incident) affected me deeply. I started drinking heavily. It was so unnecessary. And so painful to me. Sunil Grover, Chandan, Ali Asgar are all my friends. How could this happen?"
Talking about his temporary break, he said doctors want him to get admitted to rehab for over a month, but he refused to go because he has his movie coming up in November. "We've taken a temporary break. Because my body and mind needed to repair and heal," he told HT.
"Nothing serious. Main thoda phisal gaya tha. Ab sambhal gaya hoon. Health issues hain. (I had slipped but I've regained composure now. These are just some health issues.) I've checked into an ayurveda clinic for complete detoxification. They are saying I have to stay here for 40 days. But I won't be able to stay that long. I have a film coming up in November," he said.