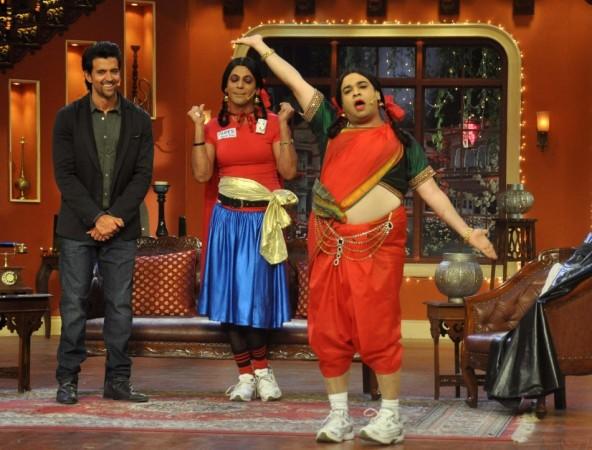 Given the hectic demands of his career, outstanding comedian Kapil Sharma may wind up his popular show "Comedy Nights with Kapil."
Kapil recently made news by grabbing a film deal with the coveted Yash Raj banner. While it was being said that he is now likely to concentrate on his film "Bank Chor," cutting down the bi-weekly episodes of the show to a single episode per week, new reports have hinted that the actor may call off the show entirely.
A report by DNA claimed that the comedian has revealed to his close friends that he plans on concentrating on his film career and in the process might end the popular show.
Kapil's thought of quitting stems from the extra time and effort he would have to put in for both the film and his show.
In a recent interview with the Times of India, Kapil had admitted that coming up with hour-long and funny content twice a week was getting tedious, after which it was said that the show would air just once a week.
"Having a bi-weekly show is too much of pressure. Besides being the host, I am the show's producer too and involved with every creative aspect and can't let the quality fall. Now that I have signed a film, it will be difficult to devote so much time to the show," the popular host explained.
Whether Kapil retains the show with a single episode per week or calls it off entirely will only be known in the coming days. Meanwhile, rival show, "Mad in India" which features Sunil Grover is already facing the heat for its lackluster performance.
A report by DNA has stated that "Mad in India"s host Manish Paul is thinking of quitting the show as he has been receiving numerous film offers. Paul is also said to be displeased with the lukewarm response that the show has received.