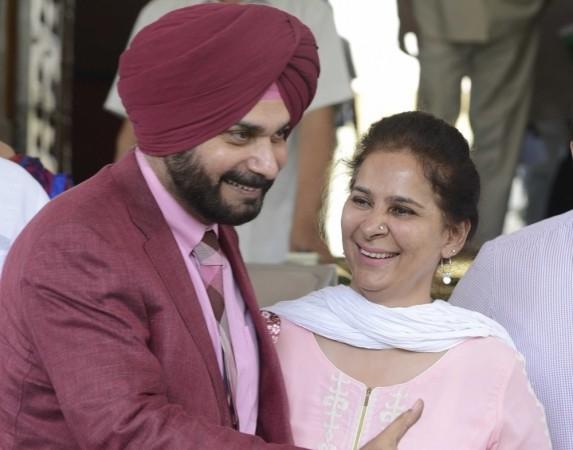 Navjot Singh Sidhu is reportedly planning to quit "The Kapil Sharma Show" (TKSS). Sidhu, who has been a part of the comedy show since it started, is likely to leave it soon owing to his recent association with the Aam Aadmi Party (AAP).
It has been reported that Sidhu is in much pressure to quit "The Kapil Sharma Show" as the AAP wants him to "revamp his image."
"There's a lot of pressure on Sidhu Paaji to quit our show. If it's true that he has quit the BJP for the AAP, we have heard that Paaji has been instructed to stop participating in the comedy show, as he needs to revamp his image," DNA quoted a source from Sony TV as saying.
The report also quoted another source from the show confirming Sidhu's plans to quit TKSS. Now, if the reports of Sidhu quitting the show are true, it will be interesting to see who would replace him in Kapil Sharma's much popular show.
In other news, Upasana Singh has reportedly joined Kapil's team. She was a part of erstwhile "Comedy Nights With Kapil," but had stayed back with Colors TV after Kapil and the rest of the team had shifted to Sony TV.
However, Upasana is now reportedly ready to appear on "The Kapil Sharma Show" as Pakistani comedian Naseem Vicky's wife in the show. She used to appear as Kapil's aunty in the previous show of the stand-up comedian. Upasana would first appear on TKSS reportedly on July 24.