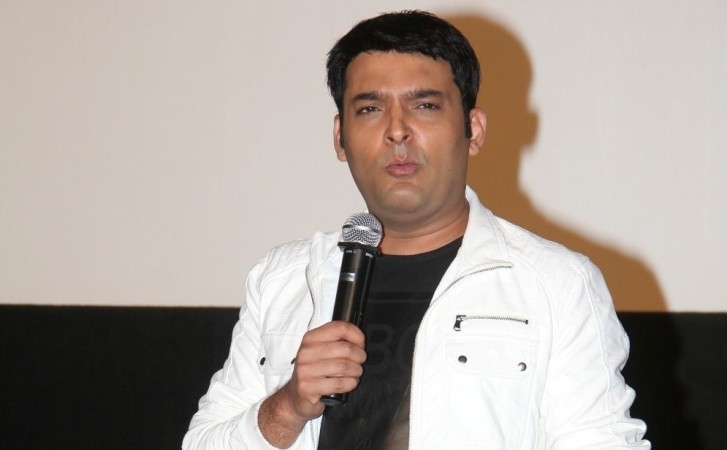 The team of "Raman Raghav 2.0" will soon be seen appearing on "The Kapil Sharma Show." A promo released recently shows Nawazuddin Siddiqui, Vicky Kaushal and director Anurag Kashyap having a laughter riot along with Kapil Sharma's team.
The promo video shows some glimpses of the episode. Kapil is seen asking Nawazuddin to portray the character of Salman Khan, and Vicky to imitate Madhuri Dixit from the movie "Hum Aapke Hain Koun." However, the act has to be influenced by "Raman Raghav 2.0." Hence, instead of throwing flowers, Nawazuddin is seen firing bullets at Vicky, with the song "Didi Tera Dewar Deewana" being played in the background.
The promo also shows some other funny parts from the upcoming episode. Like many other celebrities, Anurag and his "Raman Raghav 2.0" team do not want to miss out on the opportunity to promote the film on the much popular "The Kapil Sharma Show."
The film is slated to be released on June 25 and the episode is likely to be telecast soon. "Raman Raghav 2.0" is a movie based on a real-life serial killer, who had created panic on the streets of Mumbai in the 1960s.
While Nawazuddin plays the titular role, Vicky will be seen as a cop in the movie. The trailer of the film had received positive response from all around. The film was also screened at the Cannes Film Festival 2016 during which Nawazuddin had received a standing ovation by the audience. Check the promo of the upcoming episode of "The Kapil Sharma Show" that will feature the team of "Raman Raghav 2.0."