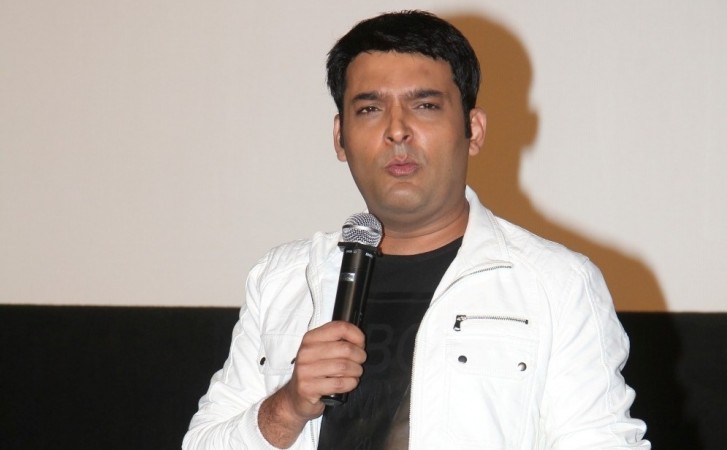 Last week on "The Kapil Sharma Show," viewers saw how the host was melting bit by bit while announcing the guest of the night, Aishwarya Rai Bachchan. He was visibly thrilled to have the actress on the show.
Kapil Sharma couldn't stop praising the former beauty queen and was gushing through the episode. He mouthed cheesy one-liners and even hugged her as soon as she entered the sets. Aishwarya too returned the favour by sending a few compliments Kapil's way.
Their interactions were endearing, but that has gotten the funnyman into trouble -- not a serious one though. According to a BollywoodLife report, Abhishek Bachchan, who was on the show to promote "Housefull 3," had an interesting way to mess with Kapil for flirting with his wife Aishwarya. When asked what it's all about, he told Pinkvilla: "For that you need to watch the episode."
The "Housefull 3" cast — Akshay Kumar, Abhishek, Riteish Deshmukh — has already shot for the episode, and some of the pictures from it have gone viral on social media. In one of the shots, the boys are seen riding around on a sidecar motorbike.
In other news, "TKSS" has been received well by the audience; Kapil and his team couldn't be happier. However, Shekhar Suman, in one of his recent interviews with DNA, seem to be a little displeased by the content the show has been churning. He praised the stand-up comedian, but also said he needs to reinvent himself quickly or else it will hurt him in the long run.