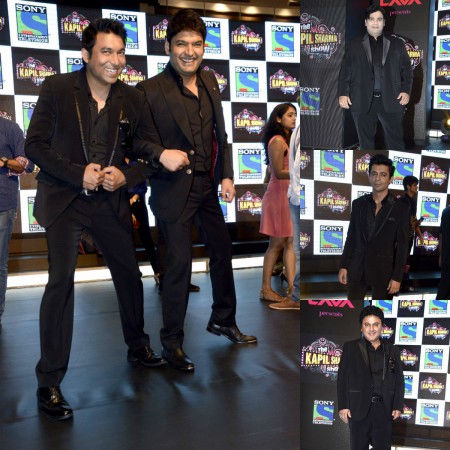 Kapil Sharma has become a household name and his comedy series, "The Kapil Sharma Show," has turned out to be a hugely successful programme with high Television Rating Points (TRPs). No wonder then that the performers on the show charge a huge amount per episode.
According to a report in DNA, Kapil, who is the captain of the ship, charges around Rs. 60-80 lakh per episode. The figure doesn't come as a surprise since the show runs on his name.
Next in the list of highest paid actors of "The Kapil Sharma Show" is Sunil Grover. Sunil, who plays the role of Dr. Mashoor Gulati and several other characters, charges Rs. 10-12 lakh while Navjot Singh Sidhu earns about Rs. 8-10 lakh per episode.
Kiku Sharda and Ali Asgar get Rs. 5-7 lakh each, and Sumona Charavarti gets a notch higher, with about Rs. 6-7 lakh. The fee of Chandan Prabhakar and Rochelle Rao is about Rs. 4 lakh and Rs. 3-4 lakh, respectively, for every episode.
"The Kapil Sharma Show" is considered a clean and fun entertainer for all age groups. Kapil, with his comic timing, entertains not only the audience sitting at home, but also the celebrity guests on the sets, who find it the right platform to promote their films.
Kapil came up with "The Kapil Sharma Show" after his previous show, "Comedy Nights With Kapil," was stopped after he had a fallout with Colors TV. This resulted in the stand-up comedian's disassociation from the channel. The entire team of "Comedy Nights With Kapil" supported Kapil and they together went on to entertain viewers in a new show, "The Kapil Sharma Show," on Sony Entertainment Television.