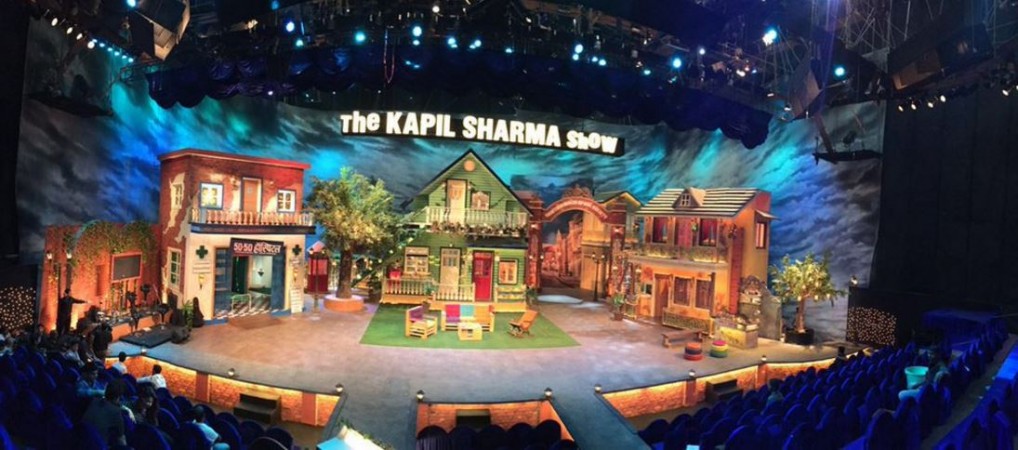 Kapil Sharma, who is busy promoting his upcoming film Firangi, has a treat for his fans.
The comedian-actor has shot a special episode called Firangi Nights for Sony Entertainment Television along with Kiku Sharda, Navjot Singh Sidhu and Chandan Prabhakar on Friday, November 17.
The special episode is along the lines of The Kapil Sharma Show where Kapil will be the host and the Firangi's cast will make an appearance to promote the film. Kiku and Chandan are expected to reprise their roles in The Kapil Sharma Show while Sidhu will be the guest.
When Kapil Sharma turned guest on The Kapil Sharma Show sets
The episode will surely make fans of The Kapil Sharma Show miss the show more.
Recently, there were reports that Kapil is planning to come up with a new show with the entire cast of The Kapil Sharma Show. Apparently, Sunil Grover will also join the team. It was being said that Sunil has decided to bury the hatchet with Kapil and join hands with the latter again.
For the uninitiated, Kapil and Sunil got into a mid-air brawl in March this year and it resulted in the latter quitting The Kapil Sharma Show.
Kapil had apologised to Sunil a number of times through social media. He even visited Sunil's house to convince him to rejoin the show. However, Sunil was in no mood to mend the broken relationship then and had chosen his dignity over the relationship.
Sunil's absence affected The Kapil Sharma Show as it witnessed a drastic drop in its ratings. This was followed by Kapil's failing health and several cast members quitting the show, eventually resulting in the show going off the air.