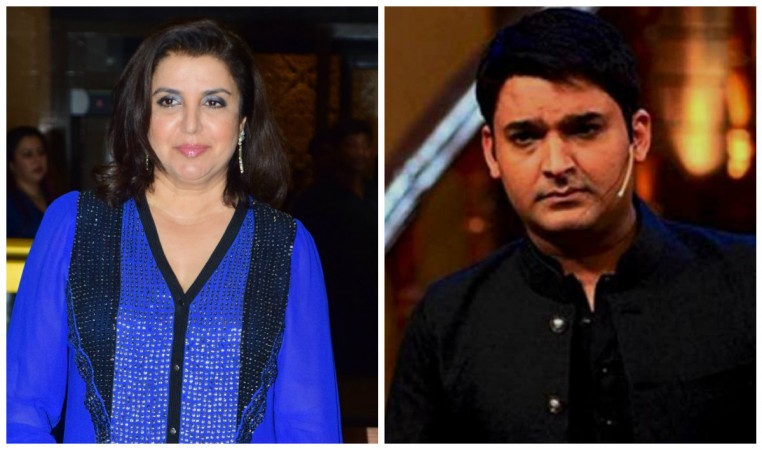 Kapil Sharma has finally reacted to Farah Khan's recent tweet, where she apparently slammed the comedian and called him "mannerless".
Kapil recently irked Farah and some other big celebs from the industry through his way of inviting them for the special screening of his movie Firangi. The filmmaker had posted a cryptic tweet, apparently expressing her discontent towards Kapil for inviting her through a WhatsApp message and not a phone call.
The actor has now reacted, saying he hopes his "big powerful friends" in the industry watch the film later.
"We had a show on Thursday. In whatever way I thought correct I had invited all my friends from the film industry. It was mostly attended by cast crew and our friends and family. I hope my big powerful friends in the film industry will see the film later," SKJ Bollywood News quoted Kapil as saying.
However, Firangi director Rajiv Dhingra reacted in a stronger manner questioning the negativity around Kapil.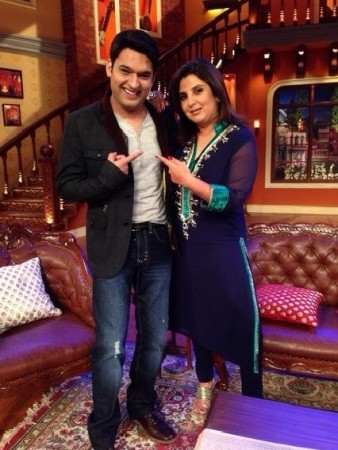 "I don't understand this negativity surrounding Kapil. Why is he being treated like this? Could it be he has offended important people by just being who he is? Even the reviews for Firangi are pretty harsh. I don't think we deserve such condemnation," he said.
The report also quoted a source close to the comedian as saying that Farah would not have reacted this way had someone like Shah Rukh Khan invited her in a similar manner, and they have targeted Kapil as he is not going through a good phase.
Farah had not named anyone in her tweet, but many had guessed that it was targeted at Kapil.
"Dear Mannerless people, if u want me 2 attend ur premier/preview/party DON,T send me a ' janta invite' on WhatsApp! U r not doing me a favour! The least u can do is make a personal call. If u cant find the time for it what makes u think i hav time 2 get ready n cm for you??! [sic]" she had tweeted.
The Happy New Year director later confirmed that it was indeed with regard to Kapil's invitation. "It was not just Kapil Sharma. There were two-three other events happening on the same day. I was referring to all of them," she had told an entertainment portal.