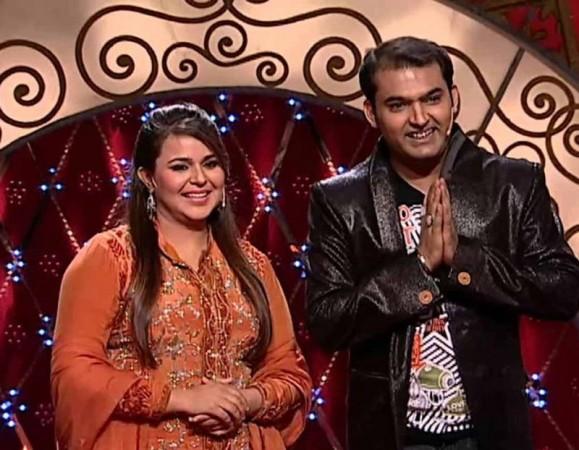 Kapil Sharma, who has always maintained a low profile about his personal life, surprised everyone when he introduced his long-time girlfriend Ginni Chatrath on social media earlier this year. And now it looks like the couple is all set to tie the knot soon.
We stumbled upon a picture on Monday (October 30) where Kapil Sharma and fiance Ginni Chatrath were seen seeking blessings at the Sai Baba temple in Shirdi for the success of his upcoming film Firangi, which is slated to release on November 24.
However, sources have revealed that it was Firangi director Rajiev Dhingra's wife's birthday on Monday. And since Rajiev is Kapil's childhood friend, the two couples decided to visit Shirdi together.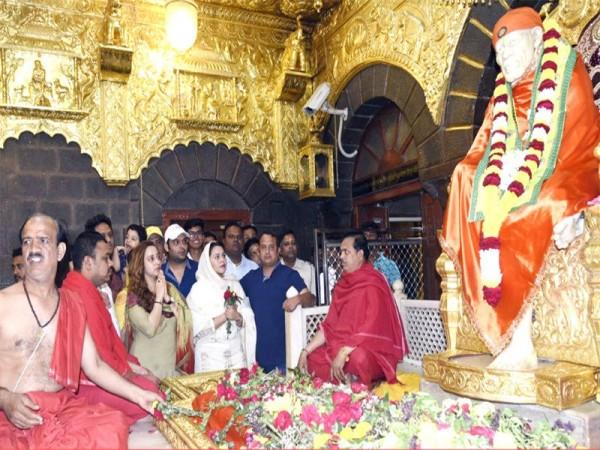 "There is a lot of pressure from the two families. Ginni's parents are keen that the couple makes their relationship official. Kapil's mother also wants him to marry Ginni, whom she has grown fond of. Ginni had promised to consider marriage only after Kapil cleaned up his act. Now, that the stand-up comedian is completely off alcohol and in a much more relaxed frame of mind, he too seems to be in the mood to take the plunge," a source spilled the beans to Bollywood Hungama on Kapil and Ginni's marraige plans.
Kapil Sharma had a couple of months ago undergone treatment for ill-health at an ayurvedic centre in Bengaluru. He then returned to Mumbai to shoot for the incomplete parts of Firangi and kickstart promotions of his much-awaited film.
Kapil and Ginni are quite likely to get married at the beginning of next year since the comedian-actor is gearing up for the release of his second outing Firangi and will begin working to make a comeback with his comedy show The Kapil Sharma Show.
For the latecomers, here are some lesser-known facts about Kapil Sharma's long-time girlfriend Ginni Ginni Chatrath:
- Kapil and Ginni have known each other since college in Punjab and have been very good friends.
- Their friendship turned into love as they supported each other through thick and thin.
- The couple used to perform stand-up comedy in their college days in Jalandar, and Kapil used to help her organise shows at her college fests as well.
- Kapil, who was quite in love with Ginni, used to tell stories about his ladylove to his friends and also told them about his wishes to marry her.
- Kapil and Ginni started their career as a stand-up comedian and appeared together on comedy show Has Baliye during their salad days in the industry.
They failed to emerge as winners on the show but their comic timing was praised. And it was at this time when the two came even closer.
- It is believed that after marraige, Ginni is all set to handle Kapil Sharma's production house K9 productions since she has enough knowledge of the field.