Former Aam Aadmi Party (AAP) leader Kapil Mishra, in yet another open letter to AAP chief and Delhi Chief Minister Arvind Kejriwal, challenged him to reveal the details of the foreign travel of five prominent AAP members. He alleged that the party's illegal foreign funds were secured during the foreign trips made by these five people.
The five people Mishra has named are Satyendra Jain, Ashish Khetan, Sanjay Singh, Raghav Chaddha and Durgesh Pathak. He also sat on a hunger strike in support of his demands, which are sure to add more drama to the already existing turmoil within and around the AAP.
In the latest open letter, Mishra has told Kejriwal: "A lot of people are saying that the truth about the allegations of hawala transactions, foreign funds and donations [to the AAP] will come out as soon as you reveal the details [of the foreign travels of Khetan, Singh, Pathak, Jain and Chaddha]."
He also said that he was sitting on a "Satyagraha" and not on a hunger strike, and would consume nothing but water until the time Kejriwal revealed the foreign travel details of these five AAP leaders. "I know my death won't make a difference to you. I don't care either," he told Kejriwal in the letter.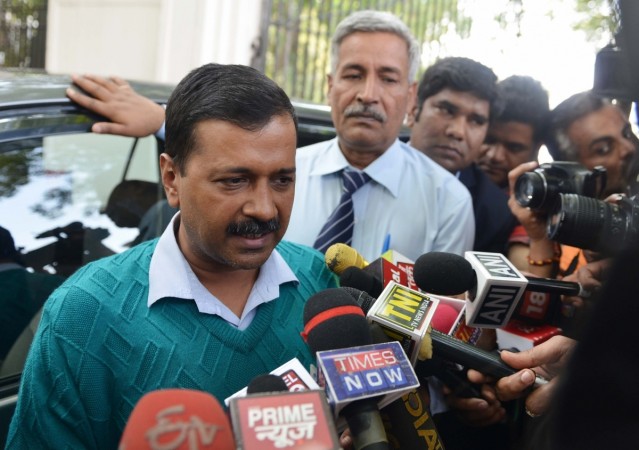 "Where did these five people go on foreign trips, why did they go there, what did they do, and on whose money were these foreign trips undertaken? You have always said we [the AAP] does not have enough funds to contest elections in the country. Then where did the funds for these foreign trips come from?" he asked the AAP chief.
"This is a small demand from me. It won't take even five minutes for you to fulfil it if you have nothing to hide," he said, adding: "Someone told me that the public won't let you sit in power for even a minute if you reveal these details."
He also urged Kejriwal not to "resort" to the old claims that Mishra was doing all this at the behest of the BJP. It now remains to be seen how Kejriwal reacts to these charges.
See his tweet here: