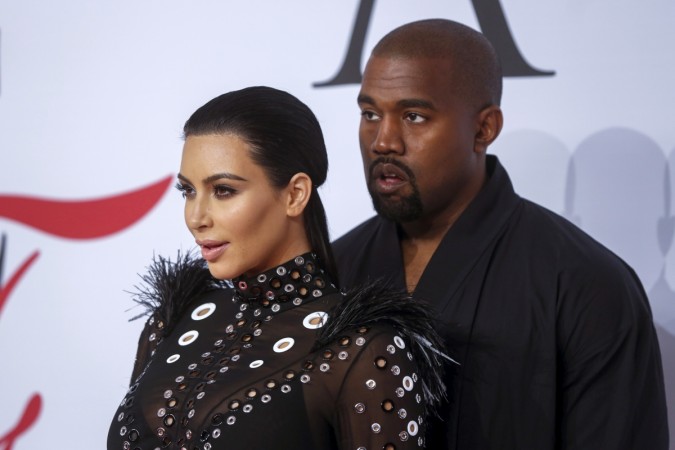 Kanye West and Kim Kardashian are reportedly threatening a lawsuit against their ex bodyguard Steve Stanulis, who recently opened up to various publications about the rapper's bizarre behaviour and the events that led to his termination from the post. Stanulis reportedly violated a confidentiality agreement by speaking out about West and Kardashian, and the couple is now threatening a $30 million lawsuit, reported TMZ.
"The West family will no longer tolerate the spreading and selling of fake stories in a desperate, transparent and shameless attempt for publicity at their expense," a representative told Us Weekly in a statement. "As such, the Wests will explore all legal means at their disposal to silence this nonsense."
In a recent interview with various publications, Stanulis said that he was let go after West thought he was flirting with Kardashian. Calling West a condescending person, Stanulis said he's worked with a lot of other celebrities in West's position and higher who are a lot less self-absorbed.
Stanulis also claimed that it was easier to babysit West's children than deal with the rapper. "I had to look after his toddler daughter once and it was so much easier than babysitting the father," Stanulis, a former cop, told The Sun. "I've been employed by a lot of high-end people but I've never worked for someone like him. He's ten times worse than what you see. You just never knew what would trigger a meltdown."
If Kardashian and West go through with the lawsuit then Stanulis won't be the first person who would have been targeted for breaching such a contract. The duo sued YouTube co-founder Chad Hurley for releasing a clip of West's proposal to Kardashian at AT&T Park in San Francisco. Hurley was forced to pay $440,000.