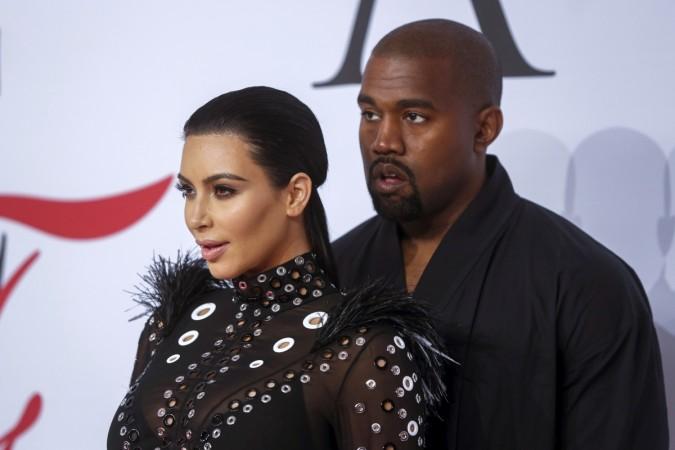 Kanye West's former bodyguard has spilled the beans on the rapper's true nature, and it is nothing the public isn't aware of. West has been described as a megalomaniacal control freak by Steve Stanulis, who told The Sun that it's difficult to guess what would cause West to lose his cool.
"I had to look after his toddler daughter once and it was so much easier than babysitting the father," Stanulis, a former cop, told the publication. "I've been employed by a lot of high-end people but I've never worked for someone like him. He's ten times worse than what you see. You just never knew what would trigger a meltdown."
Stanulis worked for West only for two weeks. He was reportedly fired for talking to Kim Kardashian, whom he described as nice. "I first met her in February at his design studio. I introduced myself and said I was working for her family, so she knew who I was. She was very nice. After a few moments one of Kanye's assistants came over and told me not to talk to Kim or get too close to her."
But things came to a head during the Met Ball Gala, when West demanded to be driven to the event in a sports car instead of a limousine. When Stanulis was on his way to meet West to clear the confusion, he ran into Kardashian on the way, and this did not please the rapper.
"He ignored me, walked into his room and shut the door abruptly. After that they left for the ball without me. Shortly afterwards I was told my services were no longer required," the bodyguard said.
Kardashian and West have been plagued by divorce rumours for a while, with sources pointing out that she's done with his controlling ways. However, the couple is yet to comment on this.
West recently went on an epic rant on Ellen DeGeneres show where he touched upon everything, from the need to invest in his great ideas to the completely white Oscars controversy.