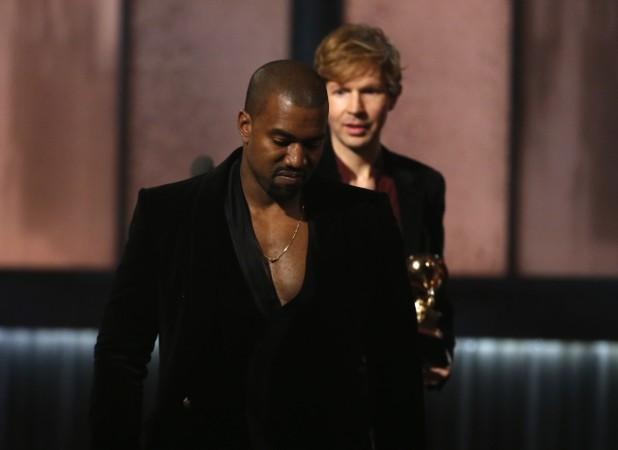 Fatherhood seems to be having a positive effect on once-hot-headed Kanye West. After patching things up with Taylor Swift, he apologized to Beck and Bruno Mars as well.
At the Video Music Awards 2009, West had interrupted Swift's speech.
Meanwhile, three weeks after this year's VMAs, the rapper took to Twitter to apologise to Beck, who won the album of the year for "Morning Phase". He tweeted, "I would like to publicly apologise to Beck, I'm sorry Beck."
The brilliant rapper had reportedly gone on the stage to interrupt Beck's speech, but changed his mind at the last minute.
The incident received much media attention as many speculated that West may be doing a spoof of the Taylor Swift incident. Meanwhile, others said that he was about to repeat the 3-year-old stunt.
The common factor in both incidents was Beyonce. The friendship between Beyonce's husband Jay Z and West is widely known and the latter has always been vocal about his love for Queen B and her talents. However, having North West in his life seems to have calmed him down and made him more tolerant and gentle.
He even asked Bruno Mars, someone he used to make fun of in the past, to sing a hook of the song he co-produced with 88 Keys and Puff Daddy. He apologised to the "Uptown Funk" singer first before expressing his desire to have Mars sing for him.
"I also want to publicly apologise to Bruno Mars, I used to hate on him but I really respect what he does as an artist," he wrote, adding, "I also would love for Bruno to sing this hook on this song 88 Keys / Puff and I produced... I even asked Tyler to shoot the vid."