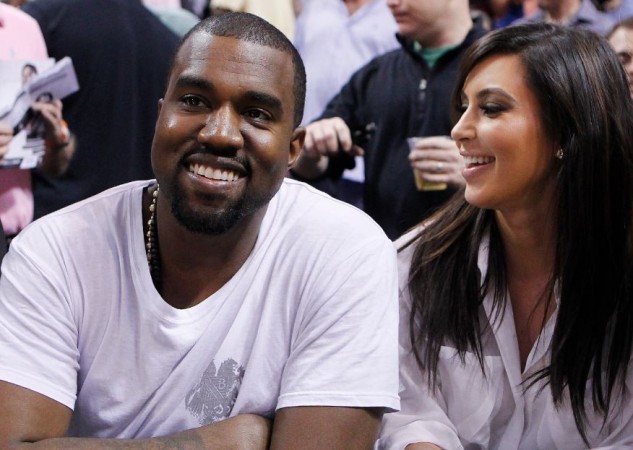 Could Kanye West be cheating on Kim Kardashian? Buzz suggests that West is getting a little too comfortable with his mentee Pia Mia, an upcoming 17-year-old singer and Kylie Jenner's bestie. Yeezus took her under his wing as he thought she is young, fresh and is totally meant for his target audience.
"Kanye is producing some tracks for her and he's quite involved. He believes she could be the next Rihanna," a source told Radaronline in March 2014.
To make sure that fans don't take their professional relationship otherwise, the source further suggested that they are working on a strictly creative level.
Apparently, West is also taking Mia's advice on a lot of his ingenious projects including the Kanye x APC collection.
However, recent rumors have suggested that West's and Mia's professional relationship has a little more to it, which has the propensity to make Kardashian jealous.
"Kanye called her and the conversation sounded kind of flirty and romantic. It could be that they are just good friends but it was definitely more than just a professional call, " the source said in regards to Yeezus and Mia's alleged relationship rumors.
What further adds fuel to fire is Mia's Instagram post, which reads, "@TheOtherWomanMovie trailer...story of my life. Guna be so hilarious! #OtherWoman #sp".
However, all these rumors reportedly have Kimye fans fuming. Kardashian and West are all set to walk down the aisle next month and it will be really sad if things go wrong due to Mia- West alleged rumors.
Here is what fans tweeted in regards to West allegedly cheating on Kardashian:
@AccioHorcrux wrote: "Kanye West Cheating On Kim Kardashian With Pia Mia?" She's like 12......................"
@joachim_weill11 wrote: "Haters gonna hate... - Kanye West."
@ajharmsworth wrote: "@kanyewest can't get enough of Yeezus! Keep up the great music your producing, pay no attention to the haters! #Yeezus#kanyewest"
[ED:VS]