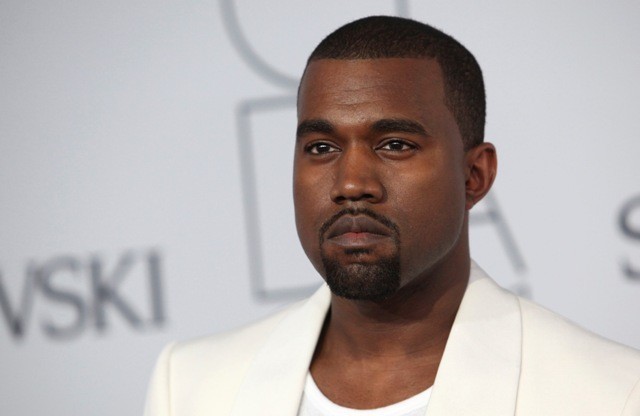 Kanye West is apparently begging people to invite Kim Kardashian to the events, to which he is invited. Buzz is that Kardashian is not welcomed at all the events where West goes and this has made the rapper beg for an invite for his lady love. Kardashian is mother to West's 9-month-old baby girl North West and the couple wants to go together to all the public events. However, the people who organize the events do not think so.
"Kanye is begging people to invite Kim to events or meetings with the cream of the crop in Hollywood, but so many people are refusing. He's a serious star that people really respect, especially as a businessman, but they want nothing to do with Kim," Radar Online quoted a source.
It is sad that Kardashian is unable to attend the parties and meetings with the Hollywood elite Last month Kardashian and mother Kris Jenner wanted to attend the Vanity Fair Oscar Party, but unfortunately were not invited to the event. If the source is to be believed then West has been pushing people not only to invite his fiancée but also her mother Jenner.
"Kim is just not welcome at the same places Kanye is. Another problem is that Kanye is pushing not only for people to accept Kim but her mother Kris too! That is definitely not going to happen. People want Kris around even less than they want Kim," the source added.
West who is all set to walk down the aisle with Kardashian this May can go to any extent to for the reality star's happiness. The singer even fulfilled Kardashian's wish of being on the Vogue cover by talking to editor Anna Wintour.