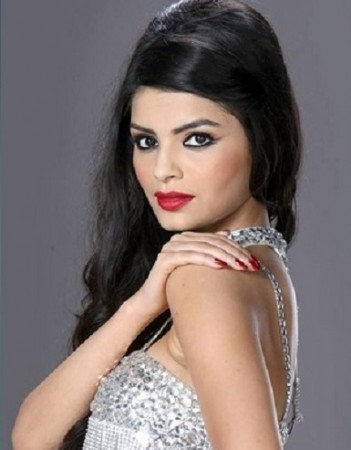 Controversial show "Big Boss 8" kicked off on a grand note this week, and while contestants are seen occupied with daily tasks, one of the housemates, Sonali Raut has already landed herself in a controversy, surprisingly, outside the TV show.
Kannada film director Basheed has claimed that he had signed Raut as the lead actress in his debut Hindi film titled "100% Useless Fellows" much before the newbie entered the house.
The director states that he learnt about Raut's entry into "Bigg Boss 8" only two days before the show was aired, which has left him in utter shock. "The Xpose" actress had reportedly not informed the director about her plan to participate in the reality show.
However, when Raut finally gave him a call, she, instead of being apologetic, demanded a whopping amount of ₹28 lakh for the film, which is more than what she charged before.
"My film's set is standing at Ramoji Rao Studio in Hyderabad. And here in Mumbai I am tearing my hair out. Sonali didn't even have the courtesy to inform me in advance that she was planning to enter the reality show. When she finally called me, she had the cheek to tell me that she has now upped her price and I will have to pay her Rs 28 lakh. I had earlier paid her Rs 18 lakh. Sonali is 100% useless," furious Basheed told Mumbai Mirror.
The matter has now been handed over to Indian Motion Pitcures Producers Association (IMPPA). "They now need to inform the broadcasters to evict her from the show," he said.
However, the irked director is unsure whether to wait for Raut in order to start his film or replace her with another actress. Moreover, if he had to wait for the contestant, the production work for the film will get delayed resulting in heavy losses.
Apart from Raut, Basheed has also roped in four music directors, including Bappi Lahiri, Leslie Lewis, Ismail Darbar and Sandesh Shandilya for the film.