Kannada film industry has recently seen emergence of new talents and fresh creative approaches to the films. This time, the team of the Kannada film "Fly (First Love Yourself)" launched the movie in a very different way. The team successfully launched the title in the sky with the assistance of parachute and paragliding experts. The team of "Fly" had also arranged for a paragliding activity at Hessaraghatta grasslands in Bangalore to mark the launch of the film.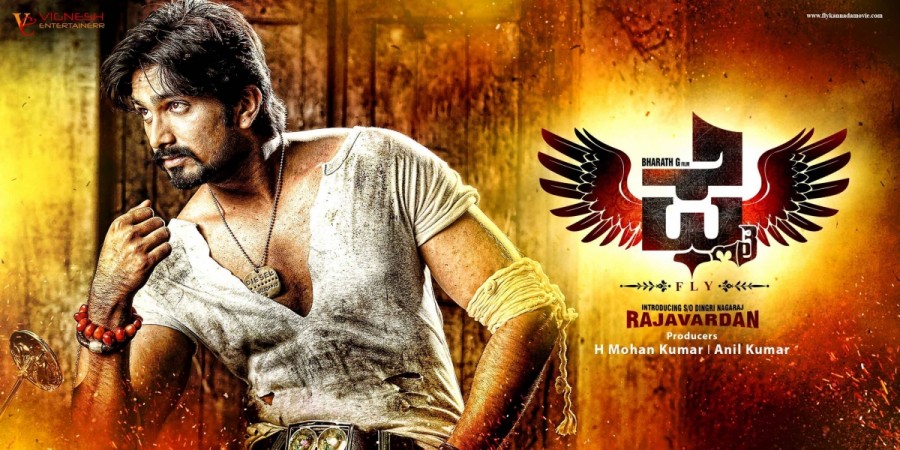 "Fly" is directed by radio jockey turned director Bharath G. The film will also see the debut of another star kid Rajavardhan, son of Dingiri Nagaraj, who is a multifaceted personality in Kannada films and is mainly known for his comedy characters. A former student of Chithrakala Parishath in Visual Communications, Rajavardhan is currently undergoing strict regime for his film "Fly" under the guidance of Pani Puri Kitty, the famous body builder. He had also learnt different dance styles and has undergone rigorous workshop on acting, dialogue delivery and stunts with director Bharath.
"Fly" will be a romantic travel story with lots of adventurous acts in it. As the title suggests, the film is based on two individuals who wanted to fly or go paragliding and the title is a figurative way of saying first love yourself. The film is about those people who like to have a high point at some point of their life.
The director of "Fly" has roped in actress Hari Prriya as the lead heroine of the film. She is someone who is known as an avid trekker and is excited to be a part of the film.
"Successfully launched my new movie title 'FLY' in Sky. Thank you all for coming and giving your wishes, means a lot. Had awesome fun nonstop 6hrs", tweeted the actress, about the launch of the film. Her last Kannada film "Ugramm"(2014) was declared super hit.
The story and script of the film are done by Bharath himself. The film will not only see fresh faces in acting but also in the technical aspects too. The shooting of the film is expected to start in the month of July.