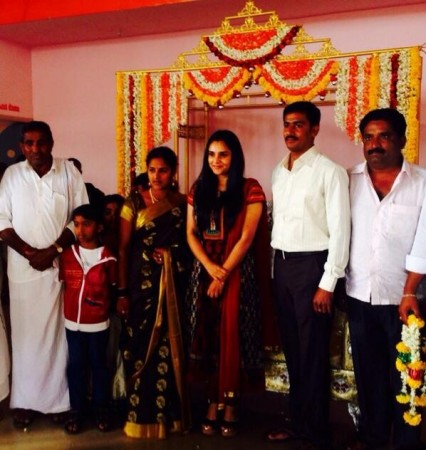 Kannada actress and Member of Parliament Ramya has invited interested fans to campaign for her in the upcoming Lok Sabha elections. She made this announcement on her Twitter account (@divyaspandana) on Saturday, 8 March 2014.
If anyone is interested in campaigning for the actress, all they have to do is reach her via the email she has provided. "If you would like to volunteer and campaign for me, please email me 2reachramya@gmail.com," she posted on the micro-blogging site Twitter.
She is selected as a contestant from the Mandya constituency once again. She expressed her gratitude to the Congress party on the social media. "Yes, the first list is out. I will be contesting from Mandya. Thank the party for the opportunity once again," she tweeted.
After the first list of candidates were announced, Ramya was glad to see that there 15% of the list consisted of women. She has also been using the hash tag #WomenEmpowerment on her Twitter page. "15% women in the first list. Hoping for more in the 2nd list. So many young people as well. Congress walks the talk," she posted on Twitter recently.
As part of the election campaign, actress turned politician Ramya has been attending a few weddings in Mandya district. She recently posted pictures on Twitter from a couple of weddings that she attended. She has more than 2 lakh 20 thousand followers on her Twitter page and therefore she has been using this platform to update and connect with her fans.
Apart from politics and elections, Ramya also has an upcoming movie with actor Shivarajkumar. The film is titled as "Aryan." The actress recently mentioned that this may be her last film for now as politics is keeping her away. "Right now, I have no time to commit to any new film. I am currently completing "Aryan" and have some patchwork left for the film "Dil Ka Raja". "Aryan" may be my last film," she told The Times Of India.
(Edited by Anu James)