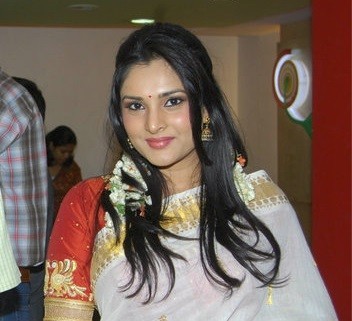 Kannada actress turned politician Ramya apologised for making a statement on Ambareesh who is an actor and the Karnataka State Housing Minister. The statement made recently had created a stir among Ambareesh's fans.
Ramya explained that she did not mean to hurt anybody by her statement on Ambareesh. "I have never said my father and SM Krishna brought Ambareesh to politics. What I said was that it is my father (RT Narayan) and SM Krishna who brought Ambareesh to Congress party, as he was in JD(S) when he first took plunge into politics. Ambareesh is my political guru and if my comments have hurt anyone, I would seek an apology from them. Some vested interests within the party are spreading canards against me," she was quoted by The Times of India.
On the other side, actor turned politician Ambareesh is being treated for a lung infection in Mount Elizabeth Hospital, Singapore. Rumours had it that Ambareesh's wife Sumalatha was upset when Ramya made a statement about Ambareesh's entry to politics, according to TOI.
The 30-year-old Ramya, who is the Member of Parliament from Mandya Constituency, will be contesting Lok Sabha elections this time as well. The actress has already started her election campaign in the Mandya district. She constantly update pictures fom the campaign on her Twitter account (@divyaspandana), where she has more than 2 lakh 21 thousand followers. Ramya, who is busy with politics, has decided to stay away from the film industry for a while.
Ramya, who is currently the youngest Member of Parliament, began her acting career in 2003, when she was 21-years-old. The actress' debut movie was "Abhi," in which she was paired with the leading actor Puneeth Rajkumar. She then did a movie titled "Excuse Me." Both the films were released in 2003 and they turned out to be commercial hits.
In her acting career which has lasted a decade, Ramya has acted in more than 40 films. Majority of her films are in Kannada, but Ramya also ventured into the Tamil and Telugu film industries.
(Edited by Anu James)