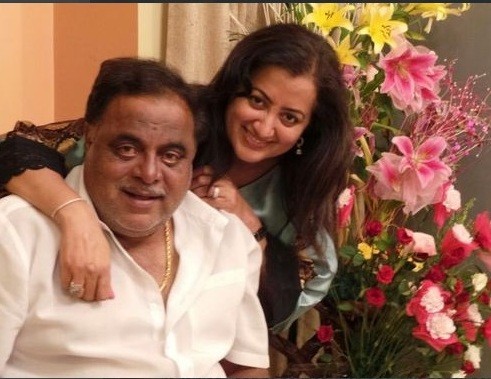 Sandalwood actor and Karnataka housing Minister Ambareesh, who was suffering from lung infection,was shifted to Singapore on Saturday, 1 March.
The 61-year-old actor had complained of difficulty in breathing and suffered from high fever on 21 February. He was admitted to Vikram Hospital in Bangalore on the same day and the doctors at the hospital diagnosed a lung infection. He was later flown in an air-ambulance to Mount Elizabeth Hospital in Singapore, where he is currently recovering.
The doctors in Singapore and his wife Sumaltha have told the reporters that Ambareesh's condition is getting better each day. "He is improving on every count. Doctors are happy with his condition," 50-year-old Sumalatha told TOI.
Ambareesh's wife also mentioned that they will be following a 'no visitors' policy. Doctors are confident that they'll start his rehabilitation as soon as he is taken off the ventilator.
Off late there have been some rumours making rounds about Ambareesh's health. Clearing the air on the rumours, Sumalatha said that her husband is recovering and also requested his well-wishers not to worry. "My husband is recovering and there is no cause of panic or worry. A good team of doctors is attending him. I request all of you to not to spread rumours about his health," she had told the media earlier.
We hear that it is Tamil actor Rajinikanth who suggested that Ambareesh be taken to Singapore for treatment. Rajinikanth is said to be a good friend of Ambareesh. In the past, the Tamil star himself was treated in the same hospital in Singapore.